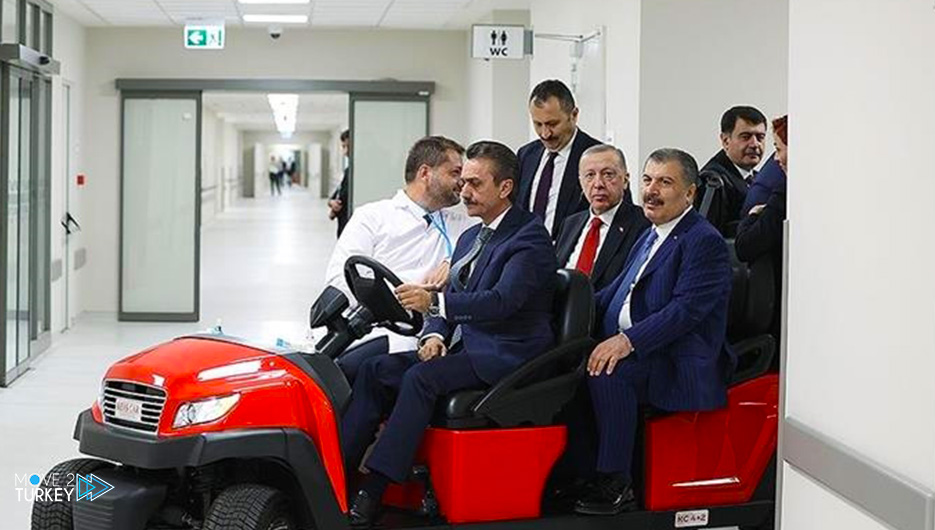 Turkish President Recep Tayyip Erdogan made an inspection tour of the Atlik Medical City in the capital, Ankara, after its opening earlier today, Wednesday.
After the opening ceremony, Erdogan moved to the city's departments, where he received information from Health Minister Fahrettin Koca and other officials about the new medical city.
Erdogan was accompanied on the tour by his deputy, Fuat Oktay, and his deputy in the Justice and Development Party, Bin Ali Yildirim.
Earlier on Wednesday, Erdogan participated in the opening ceremony of the "Atlik" Medical City in the capital, Ankara.
Atlik Medical City is the second medical city in Ankara and the 20th city in all of Turkey and includes 8 hospitals.
The total area of ​​the new medical city is 1,222,725 square metres, while the closed parts area is 1,145,129 square metres.
The city includes 1,000 clinics, 125 operating rooms, 4,50 beds, including 691 beds for intensive care, and 3,359 beds for the rest of the medical departments.