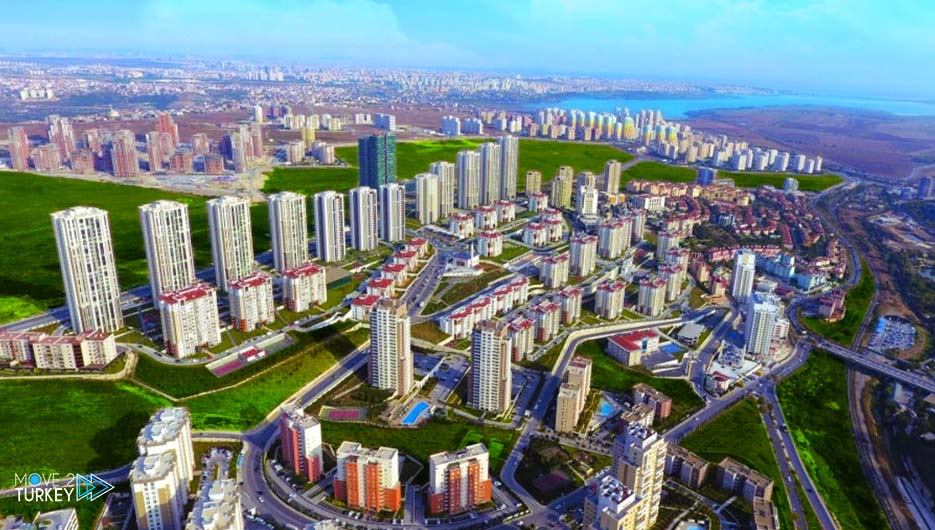 On Monday, Turkish official institutions recorded the sale of 105,476 housing units during last March throughout the country.
According to the data of the Turkish Statistics Authority, home sales during March 2023 decreased by 21.4 percent compared to the same month last year.
The data showed that home sales during the period from January to the end of March declined by 11.5 percent, compared to sales for the same period in 2022.
Istanbul topped the list of cities that sold the most homes in March, with 18,166 homes, followed by the capital, Ankara, with 12,23 homes, and Antalya, third, with 6,120 homes.
The number of homes sold to foreigners in March was 3,415, a decline of 38.7 percent compared to the same month of the previous year.
The data indicated that the share of foreigners in total sales for the third month of this year amounted to 3.2 percent.
According to the data, the state of Antalya topped the list of Turkish cities that sell the most to foreigners, with 1,324 homes, followed by Istanbul with 1,90, then Mersin, third, with 240 homes.
The Russians topped the list of foreigners who buy the most homes in Turkey with 1,175, followed by the Iranians with 472, the Iraqis third with 165, and the Ukrainians fourth with 160 homes.