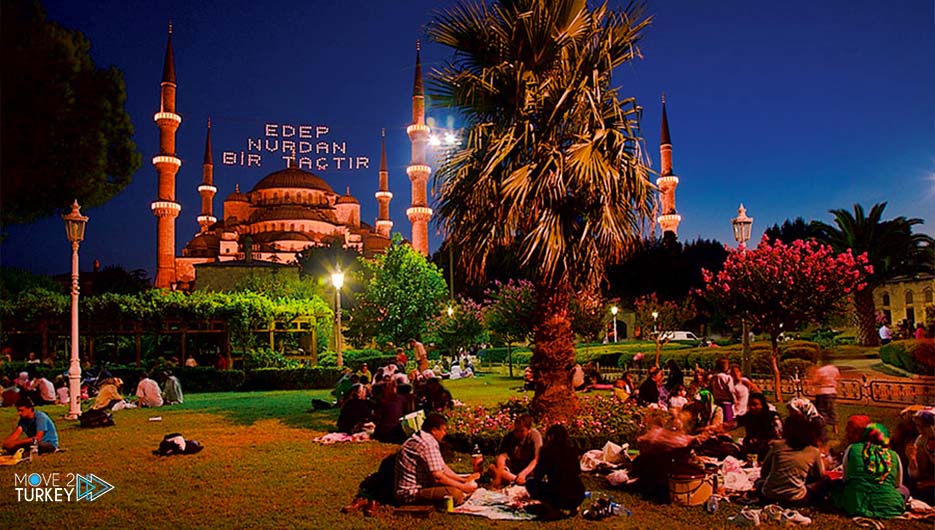 Sometimes traveling during the holy month of Ramadan becomes inevitable. In addition, many people travel to different countries to learn more about the holy month of Ramadan.
Turkey is one of the best countries to travel to during this month to learn about Ramadan customs and rituals around the world.
So, follow us in this article to learn about the atmosphere of Ramadan in one of the most beautiful Islamic countries, Turkey.
The blessed month of Ramadan in Turkey
The rituals of Ramadan last for 30 days. In this holy month, Muslims around the world fast, pray and celebrate this month.
Where they fast from dawn until sunset, and many gatherings and celebrations are held at sunset to break the fast.
Everyone should be familiar with the customs of Ramadan in Turkey for Muslims and non-Muslims who intend to travel to this country at this time, so that you are not surprised by anything and go on your trip while you are ready.
Turkey in general and Istanbul in particular has a unique identity, as it is a city of originality and history.
It offers one of the world's most beautiful examples of Islamic architecture, so it is no wonder that people flock to it throughout the year and especially during Ramadan.
At night, the public places are filled with visitors of all nationalities, as you can find many vendors scattered around the Blue Mosque to display Turkish food and religious books.
Take a stroll along the Bosphorus before sunset towards the Blue Mosque, and listen to the call to prayer, it is truly a wonderful and unique experience.
Now that the time for prayer has arrived, do not hesitate to try it out with the locals in the mosque to complete that unforgettable Ramadan journey!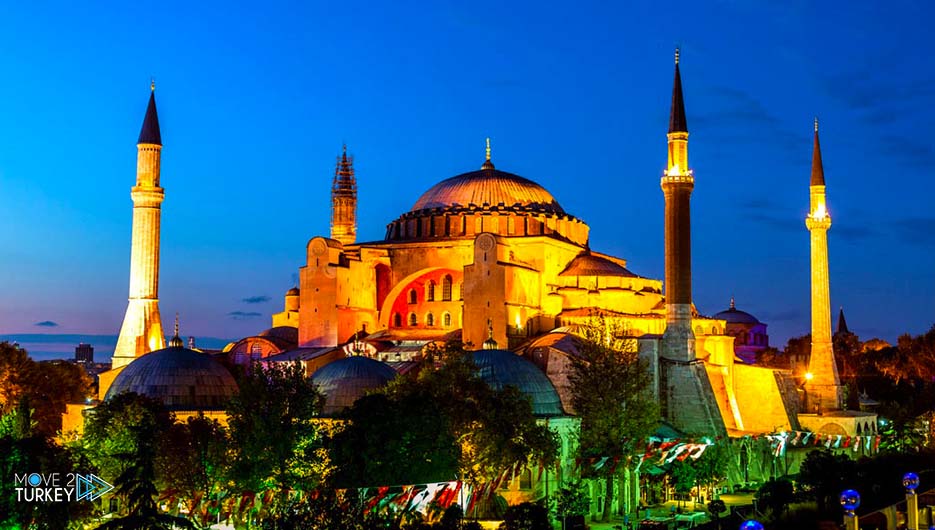 Celebrations of the first day of Ramadan
On the first day of Ramadan, women release songs to express their joy at the beginning of the blessed month of Ramadan, and with the start of the first day of this month, the smells of incense and oud begin to smell from homes all over Turkey, and women also scent homes with musk and rose water, they continue to do so throughout the entire month of Ramadan.
Drum beating is a way to wake up at dawn
One of the ways to wake people up in Turkey at dawn is the beating of drums in the streets and neighborhoods.
In this month, people in traditional costumes and drums walk the streets and wake people up by beating drums and singing Turkish songs.
If you're in your hotel or residence, be prepared for that sound at dawn.
Turkish mosques in the month of Ramadan
All Turkish mosques are preparing for this holy month, many lights can be seen around the mosques, and congregational prayers are also performed in all mosques in this month.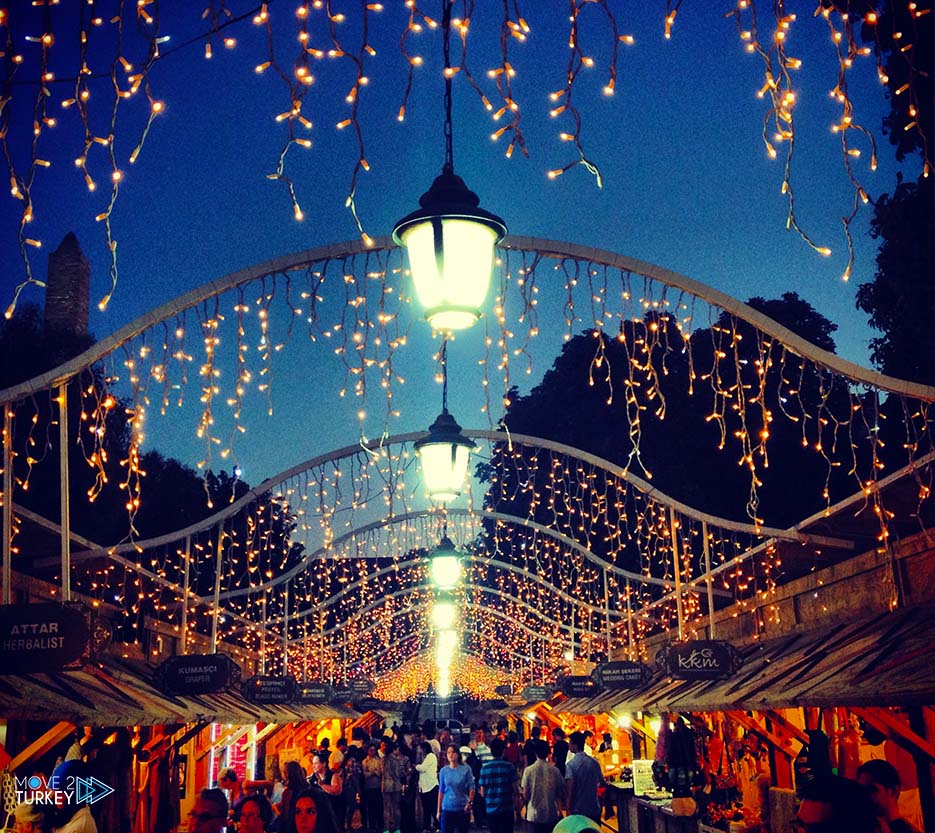 The streets in the month of Ramadan in Turkey
All restaurants and cafes in Turkey are preparing for the month of Ramadan, you will find a special menu for this blessed month in every restaurant, fasting breakfast can be ordered in all restaurants and cafes in Turkey.
You will find many dishes that people consider distinguishing Ramadan from other months, the most important of which are dates and delicious sweets.
If you are staying in a hotel, make sure to go and try fasting breakfast and special dishes of this month in Turkey.
At noon, you will find most of the restaurants empty, and you will not see Turkish tea in front of coffee shops and restaurants, which is rather an unusual view of this country.
During the day, you will find the streets a bit empty, but before breakfast, most people come to the streets and you will see the peak of the traffic at this time as most transportation gets crowded before fasting breakfast, which can attract any tourist.
You will also find many people at these fasting breakfast tables, with many inviting people to their table to do good deeds and receive reward.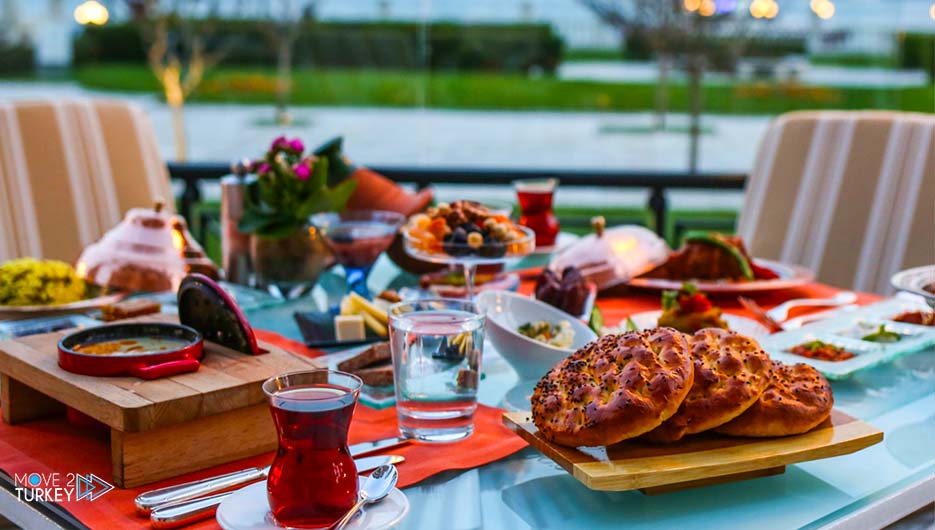 Fasting breakfast in the month of Ramadan in Turkey
After a full day of fasting, it is time for Iftar, and Iftar is a celebration that Muslims celebrate every day to eat.
You will always find on the fasting breakfast table fresh Turkish bread with dates, soup, fresh vegetables, olives, various juices such as tamarind and many other dishes, after breakfast, desserts and dinner are served separately after one to two hours of Iftar.
Mosques, streets, and buildings are all decorated with colorful lights, colorful fabrics and festive accessories, and traditional sweets and snacks are given away to children everywhere.
Participate in the fasting breakfast party after sunset and try different foods spread among the people on the streets. Families and friends gather for fasting breakfast and spend this time together.
You can't miss the night markets and the permanent celebrations after fasting breakfast, and you can find these celebrations in the popular markets everywhere all over the country.
Visiting historical monuments and museums in the blessed month of Ramadan
During Ramadan in Turkey, although most museums, historical sites and attractions are open, there are special rules for visiting them.
For example, on the first day of the blessed month of Ramadan, all museums, attractions, and historical sites are closed and reopened from the second day onwards.
The etiquette of eating and drinking, such as not eating in public places, is similar to other places in the city, and one of the advantages of this holy month is also the presence of special discounts for visiting you can use.
Eid al-Fitr after the month of Ramadan in Turkey
One of the celebrations that is held at the end of the blessed month of Ramadan is Eid Al-Fitr, which is celebrated in Turkey for a period of 3 days and all people and cities prepare for this great celebration.
All offices and organizations are open the day before the Eid until lunch only, and the celebration begins on the evening of the last day of Ramadan.
Government places, even monuments and museums, are closed for these three days, so if you are in Turkey, make sure to finish your business before Eid al-Fitr so that you do not face any problems.
Etiquette of the month of Ramadan in Turkey
If you are traveling to Turkey this month, whether you are fasting or not, keep in mind some points, such as not eating in public places, (It's not a law, it's just a gesture of respect for people).
However, if you are not fasting, you can go to the open restaurants and cafes during the day and order your food and drink.
If you are in Konya, know that all restaurants and cafes in Konya are closed until Iftar and you will not find any restaurants open here.
In Istanbul, if a restaurant or cafe knows that its guest is not a Muslim, he will gladly offer him food, but he will cover the restaurant windows with curtains so that people do not see you.
We also advise you to know the dates of shopping centers and restaurants before you travel, as the opening hours of stores and restaurants may change during the month of Ramadan, so make sure of these things before you travel.