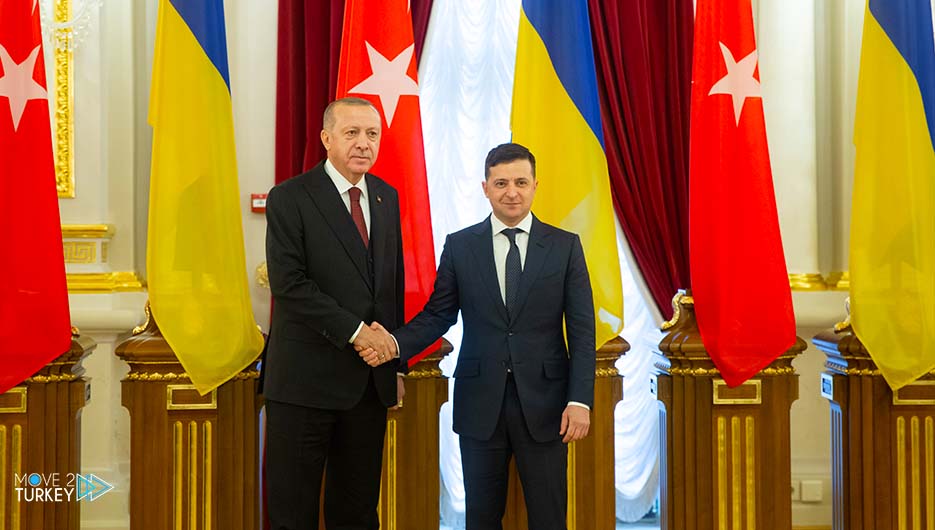 Turkey continues its relations with Ukraine and its cooperation with this country more than before, because Ukraine is not only a neighbor of Turkey, but is a major player in light of the presence of various forces in the region, and here Ankara enters the game to play its old role with skill.
About three weeks ago, Ukraine called for more troops on the eastern border, claiming that several soldiers were killed by pro-independence militants loyal to Russia in the east.
Earlier, US government officials, including Joe Biden, said that Washington would never accept what it called "a Russian invasion of Ukraine" and annexation of Crimea.
In talks with their Ukrainian counterparts, US Secretary of State Anthony Blinken and Lloyd Austin affirmed their commitment to supporting Ukraine's territorial integrity and strengthening its military presence against Russia.
The United States later announced that it would provide $ 125 million in additional military aid to Ukraine.
Ukraine announced the killing of thousands of Russian forces on its northern and eastern borders, as well as in the Crimea peninsula, following sporadic reports of clashes between two self-proclaimed republics in eastern Ukraine and Kiev.
In response, Russia did not rule out the presence of its forces in the border areas with Ukraine, but said that its military presence does not pose a threat to anyone, and it is defensive given NATO's moves.
At the same time, news sources reported the deployment of US military aircraft in Ukraine. The Ukrainian army also announced that it would conduct joint exercises with NATO forces in the near future.
In particular, the Ukrainian army said in a statement that the maneuvers would include defensive work, followed by an attack to restore the country's borders and territorial integrity, which has come under attack from a hostile neighboring country.
Meanwhile, Russian Foreign Minister Sergei Lavrov warned that any new attempt to wage war in the Donbas region might lead to the destruction of Ukraine.
The Kremlin also said that any deployment of NATO forces to Ukraine would lead to more tensions near Russia's borders and force Moscow to take further steps to ensure its security.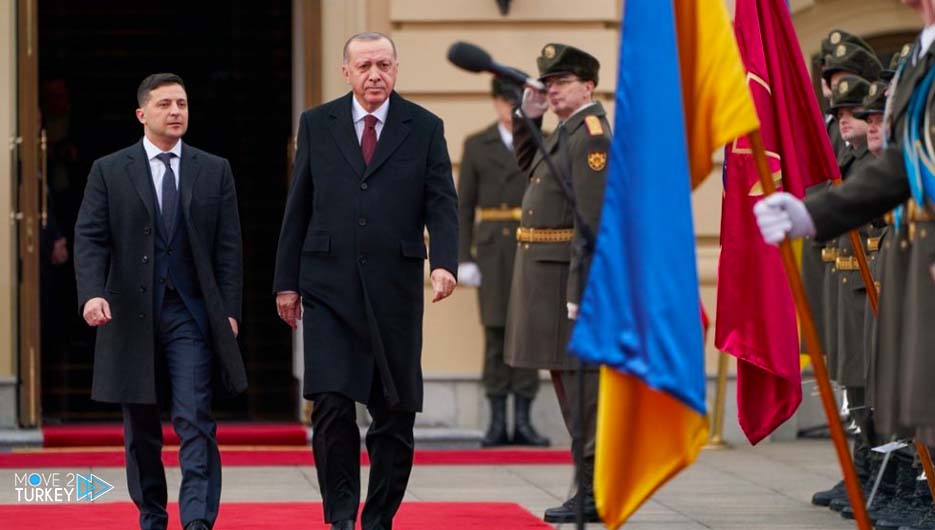 Chargé d'Affairs to Ankara
Interestingly, Turkey is active in this border dispute. As Turkey continues its relations and cooperation with Ukraine more than ever, because Ukraine is not only a neighbor of Turkey, but also a seat of various powers, and this is where Ankara plays its old role as a mediator with skill. Mediator and balancer, or rather a regional power with a dream of globalization.
But Turkey has several major goals in the conflict between Ukraine and Russia:
The first and foremost goal is to get America's attention.
The annexation of Crimea and Russia's rise to power on the Eastern Front have cost the United States and Europe dearly, and they are looking for a way to preserve Moscow's reputation and predicament.
Turkey, which it believes is favorable, is trying to approach the Ukrainian government from a practical perspective of the West and find a way to strengthen relations with the White House and its new government.
The ex-White House team's anger against Erdogan and his government has cost the Turkish government dearly, and Turkey has played a negative role over the past four years.
But with Biden in office, Erdogan is trying to win the support of the new leaders in the white house.
On the other hand, the issue of Turkey's accession to the European Union is practically suspended, and this distance from the European Union is heavy for Erdogan, and Ankara is trying to deceive and regain its support through consensus with Brussels and Washington.
The second issue is arms sales.
After successfully selling drone weapons to the Syrian rebels as well as Libya, Turkey now faces the Ukrainian market.
Turkey's experience with drones and electronic warfare in defeating Russian military equipment and reclaiming the occupied territories in the Republic of Azerbaijan also encouraged Ukraine to confront Russia.
Ukraine also expressed its interest in cooperating with Turkey in the production of Antonov aircraft, and last year delegations from the two countries visited the aviation industries in the two countries.
Perhaps this support will be effective in deepening the military relations between the two countries.
More resistance to Russia is another important issue that Turkey is seeking to fulfill for its active role in this border dispute.
Turkey and Russia have been involved in conflicts of interest in several disputed areas in recent years.
In Syria, we see Russian support for Bashar al-Assad being criticized by Ankara, and the conflict in Nagorno Karabakh has also led to tensions between the two countries.
Standing with Europe and the United States in the border dispute between Ukraine and Russia could lift the weight of Kiev and lead to yet another victory for Ankara.
Other economic interests are noteworthy.
Crimea is a transit point for Russian energy pipelines to Europe, and insecurity in the region and even erosion of the war on the Russian-Ukrainian border could affect the quality of Russian energy supplies to Europe.
Turkey's success in establishing the energy transit center of the Republic of Azerbaijan to Europe via its territory requires the competitors in the European market to become weaker day by day.
Another issue worth noting is the increased level of Turkish representation in the Black Sea.
Turkey has great interests in the Black Sea, and its disputes with Greece over the disputed islands require that Turkey be more aligned with Ukraine in order to increase Ankara's hegemony in the Mediterranean.
The importance of Ukraine to Turkey
The cooperation between Turkey and Ukraine is not only profitable for both countries in terms of energy and economy, but it also increases the military and political power of Kiev and Ankara against Russia, which greatly enhances its military position in the Black Sea.
Increasing and sustaining the Russian presence in the Middle East and the Mediterranean requires its presence in the Black Sea.
It is expected that Turkey will continue its relations and cooperation with Ukraine more than in the past in order to achieve the above-mentioned goals.