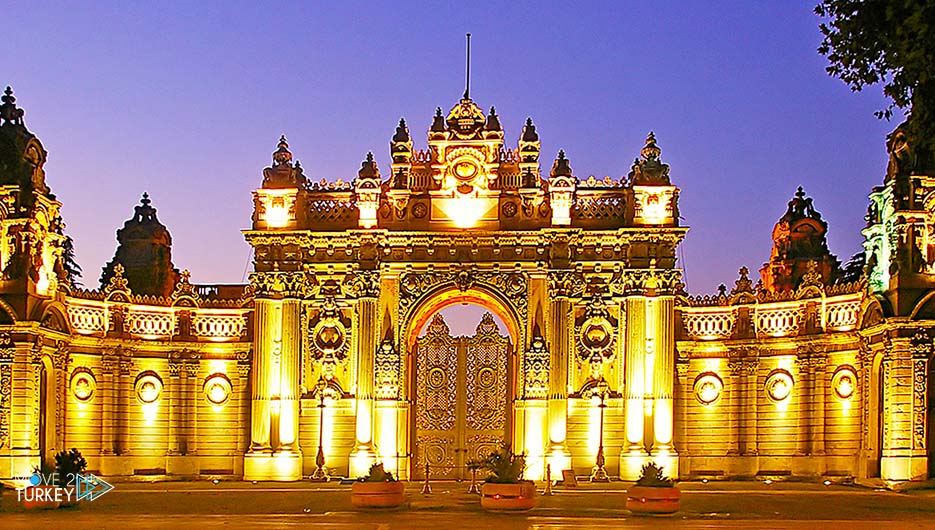 Museums in Turkey are one of the most important tourism factors that interest tourists interested in history, even for those who are not interested in history, visiting these museums is not a loss, and many tourists who travel to Turkey must choose Istanbul, one of the most beautiful cities in Turkey as a travel destination for them, this city has many attractions for tourists who visit Istanbul and are interested in enriching their minds with the historical riches owned by Turkey's museums, especially Istanbul, where Istanbul museums are also very popular among entertainment and historical places, because in these museums they can learn about the mysterious history of Istanbul.
Why are Turkey's museums an alternative valuable wealth to oil?
Damon Menzwi, a member of the ICRC's Executive Board, said: " In a country like Turkey, the government mainly invests in the museums sector and the private sector plays a lesser role, for them, museums are a symbol of trust and a source of public education and places where a country can provide a national narrative."
Here it can be said that the museum's budget depends on tourism, not oil, by talking only about the amount of the income that the country receives from tourists who visit its museums over the past year or two.
Tourism statistics in Turkey's museums:
The total number of museums in Turkey in 2013 reached 370 museums, of which 188 belong to the Ministry of Culture and Tourism and 182 are private museums, and this statistic increased to 451 museums in 2017.
Between 2000 and 2013, the total number of tourists to Turkey increased by 335%, while the number of visitors to museums and historical sites increased by 428.8% during these years.
So, this growth in Turkey's museum should not come as a surprise, according to the economist report on museums, when it comes to rich regions among developing countries, governments invest mainly in the museums sector, and the private sector plays a lesser role because they want their countries to be culturally, museum tourism is considered advanced for them, museums are symbols of trust, sources of public education, and places where a country can present a national narrative.
Statistics of museum tourism revenues in Turkey:
Turkish tourism revenues in the first quarter of 2019 reached 4.63 billion dollars, according to Turkish officials on April 30 of that year, and according to the Turkish Statistical Institute, from January to March, quarterly tourism revenues increased by 4.6% compared to last year, according to the report, same, 80.3% of this revenue (excluding roaming charges via GSM and similar services) came from foreign visitors, with 19.7% of the revenue coming from citizens living abroad.
Also, revenues of $ 4.1 billion came from individual tourism, while the total tourism revenues of $ 543 million came from group trips, Turkey received 6.6 million tourists in the first quarter, an increase of 8.5% year-on-year, 82.2% of foreign tourists and 17.8% of Turkish citizens living abroad.
According to the Turkish Ministry of Culture and Tourism, in the first four months of 2018, more than six million people visited museums and archaeological sites in Turkey, and the data indicated that a total of 6,400,957 people visited museums and archaeological sites operating under the auspices of the ministry in Turkey, Istanbul museums at the top of the list with more than two million visitors, and the most visited museum in Turkey was the Topkapi Museum, a palace that hosted 830,588 people that year.
While the Hagia Sophia Museum in Istanbul is the Mevlana Rumi Museum, the second and third most visited museum in Turkey, with 775161 visitors and 717158 visitors, and according to the same statistics, in 2017, 20 million 509 thousand 746 people visited museums and archaeological sites throughout Turkey.
General admission card statistics about visiting museums in Turkey:
Public admission card sales to museums and historical sites in January 2018 increased by 167% compared to January 2017, in January, sales were 3.6 million Turkish liras (965,000 USD), and the Museum Card was launched for the first time since 2008 and continues to sell well, cards can be purchased from the Müzekart website, where people are allowed to visit at least 300 museums and archaeological sites of the Turkish Ministry of cultural Heritage and are valid for one year.
Some of the best and most beautiful museums in Istanbul, Turkey: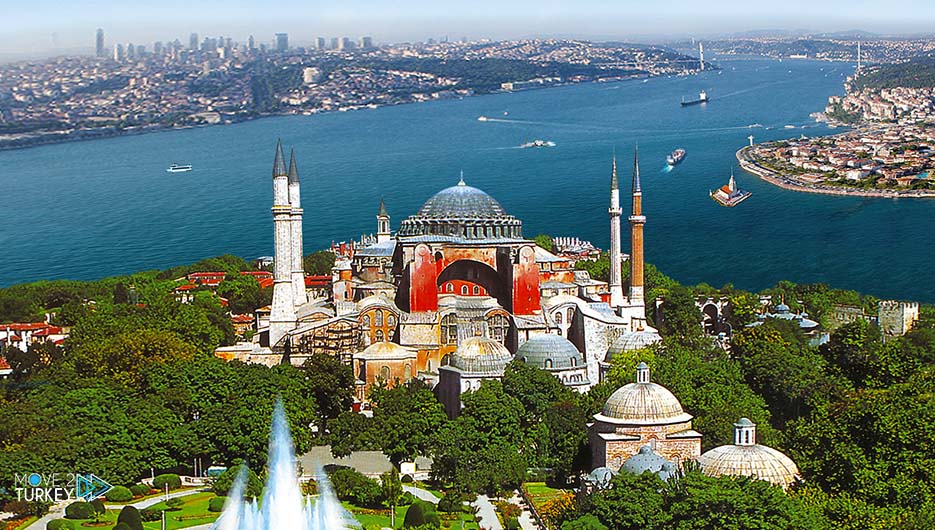 Hagia Sophia:
Hagia Sophia is one of the most attractive historical monuments in Istanbul, which is distinguished by its unique architecture, this building has great religious and historical importance compared to other historical buildings in Istanbul as a church, but in 1453, the church was also used as a mosque, then after a year 1935 opened as one of the most important museums in Istanbul, and in 2020 the law that turned Hagia Sophia into a museum was repealed and today Hagia Sophia is reused as a mosque.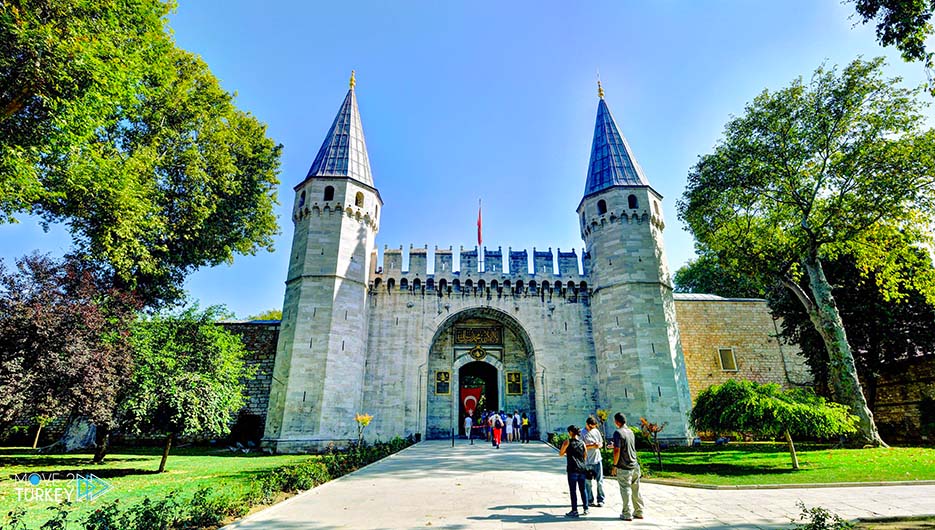 Topkapi Palace:
Another museum in Istanbul is Topkapi Palace, Topkapi Palace was originally the main palace of the Ottoman Sultans, now it is one of Istanbul most famous museums, where sacred things such as the Prophet's robe and sword are preserved, you can go to this museum on any day of the week except Tuesday and its cost is about 60 Turkish lira, the museum is located in Istanbul near Sultanahmet Square and Gulhane Park in Istanbul.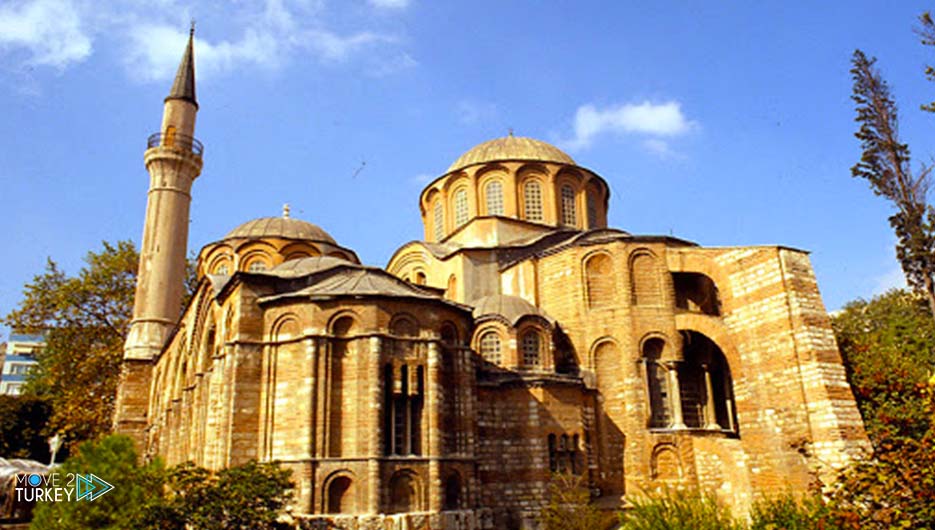 Kariye Mosque:
The Kariye Mosque is one of the medieval and Byzantine buildings that have been turned into a museum today, the several designs and drawings that are in it attracting many tourists, this mosque was an Orthodox church, they built the church in the early fourth century AD and was converted into a mosque in the sixteenth century, then in 1948 it was converted into a museum, you can see various examples of very valuable mosaics and ceramics, you should visit this collection and in the first half of the year from 9 to 19 and in the second half of the year from 9 to 17, the mosque is closed on Wednesday, this museum is located in Istanbul, Fatih.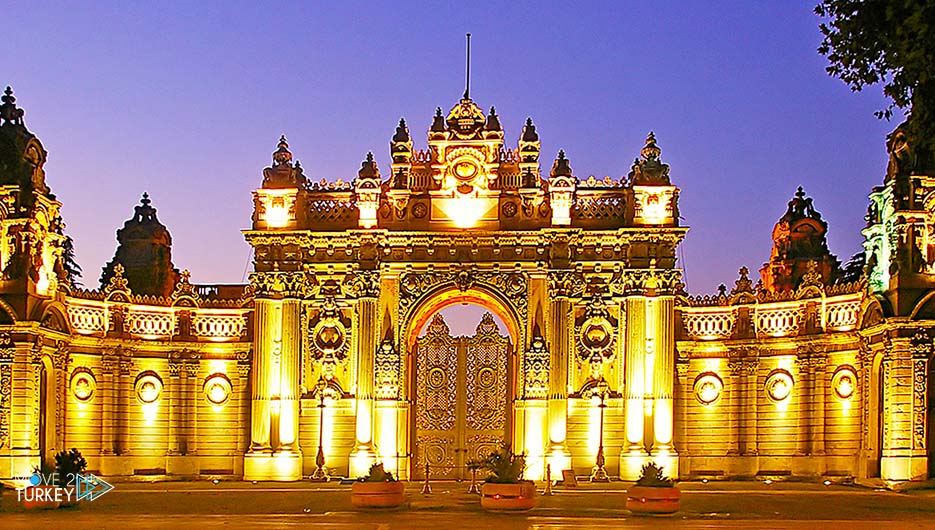 Dolmabahce Palace:
Dolmabahce Palace was built in the middle of the nineteenth century near the Bosphorus, Dolmabahce Palace was built symmetrically and contains 285 rooms, 43 halls and 6 Turkish baths, the museum of this palace includes three sections: The Palace Complex Museum, and the Music Museum and the Clock Tower Museum, which can be visited every day except Mondays and Thursdays, the entrance fee is from 20 to 40 liras for different parts, the church is located in Istanbul, Besiktas, Delmi Bagaçe Street.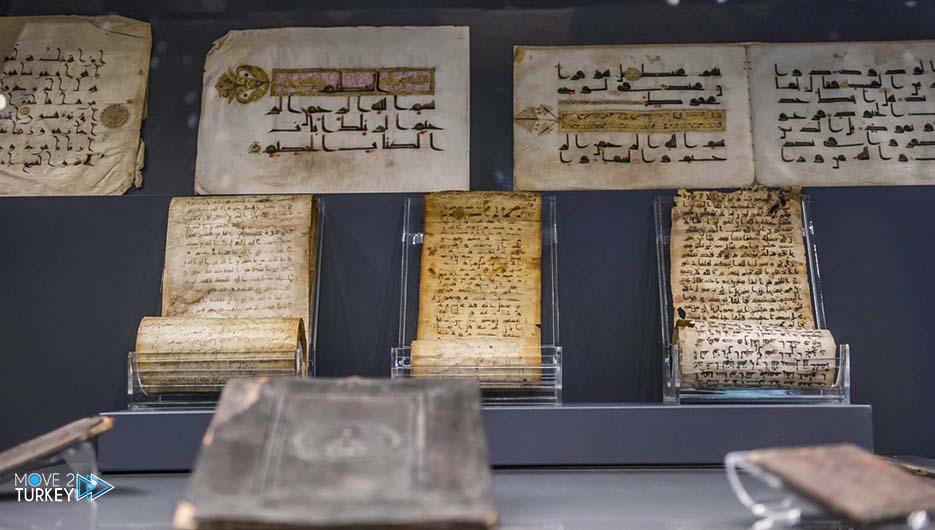 Museum of Islamic and Turkish Arts:
This palace is used today as a museum of Islamic and Turkish arts, in this museum there is a collection of calligraphy paintings, tiles, carpets, as well as ethnographic pictures, this palace is located in front of the Blue Mosque, visiting hours of this museum are daily except Monday and the cost is 35 Turkish lira, this museum is located in Istanbul, the Conqueror, Ibrahim Pasha Palace.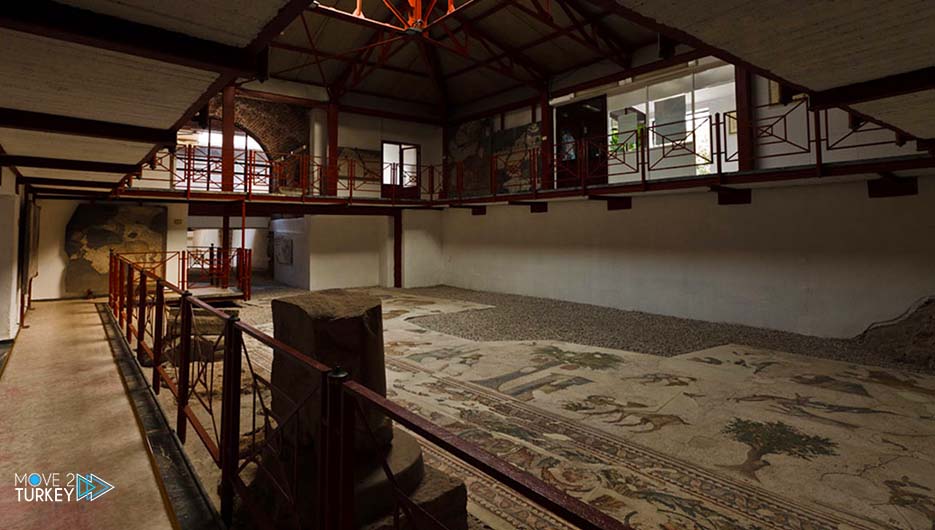 The Great Palace Mosaic Museum:
One of the most important and largest palaces, the city center was built in the fourth century AD, it is said that this palace covers an area of ​​100,000 square meters, later, this palace was seriously damaged in the earthquake, archaeological excavations began in the palace in 1930, and part of one of its buildings was opened in the year 1953 and turned into a museum, this museum displays the best examples of mosaics of the Roman period, and the cost of visiting this palace is 15 liras and can be visited from 9 am to 17 pm, the museum is located in Istanbul, Fatih, Hagia Sophia Square, Sultanahmet district.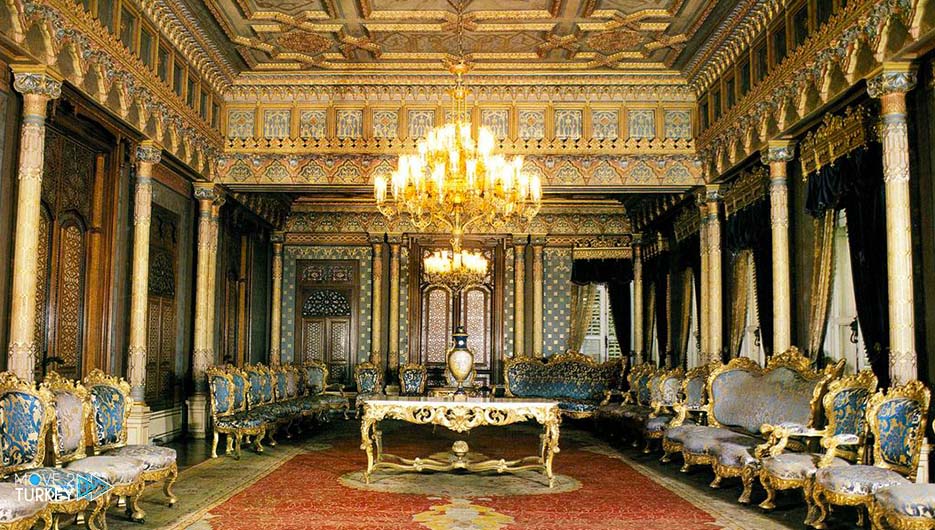 Yildiz Palace:
Yildiz Palace is one of the largest and most luxurious residences of the Ottoman kings. In Yildiz Palace there are many palaces, villas and a large garden of various flowers and plants, there is also a swimming pool and a greenhouse in the complex, visiting hours of this group are every day except Tuesday and from 9 to 16.30, and the entrance fee is about 20 liras, the museum is located in Istanbul, Besiktas, SAN sebi Yukosu, Barbaros Boulevard.
So, if you think about where your destination will be, and how you want to benefit from it and enjoy your time at the same time, you should only visit Turkey's museums.