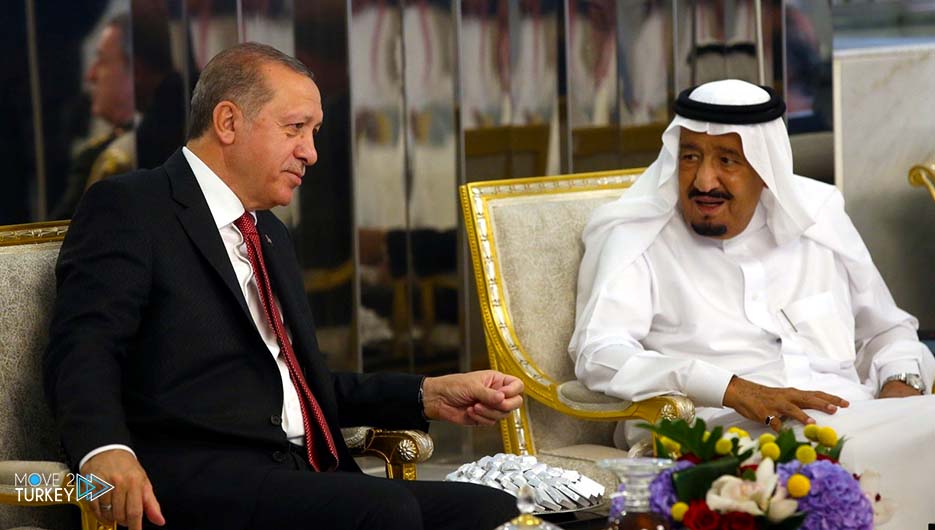 Sources revealed that the Saudi monarch received advice on improving relations with Turkey in light of the possibility of a change in US policy towards Riyadh with the arrival of President-elect Joe Biden to power.
According to news agencies, sources familiar with the internal developments in Saudi Arabia revealed a series of assessments and information by advisers about Riyadh's need to seek new alliances in the region after Joe Biden won the elections.
The sources indicated that a number of senior advisers to King Salman were advising the Saudi king on the need to improve relations with Turkey in order to provide regional balance.
Turkish Foreign Minister Mevlut Cavusoglu, who is attending the meeting of the Council of Foreign Ministers of the Organization of the Islamic Conference in Niger, met with Faisal bin Farhan, where the two sides discussed bilateral relations and regional developments.
Some time ago, at the G20 summit, Farhan described relations between Ankara and Riyadh very well, and denied the published news about the ban on Turkish goods in Saudi Arabia.
According to the sources, the rapprochement between Riyadh and Ankara due to the negative attitudes of the US president-elect towards Turkey and President Recep Tayyip Erdogan may create a clear horizon between Saudi Arabia and Turkey in this position.
The sources said that the recent positive moves and messages between Turkey and Saudi Arabia are only the beginning of a possible future policy for both sides.
The sources indicated that King Salman's contact with the Turkish president before the start of the G20 summit, which, according to the sources, was the only contact between the Saudi king and one of the leaders invited to the summit, meant trying to improve relations between Riyadh and Ankara since the assassination of Saudi journalist Jamal Khashoggi in the Saudi consulate in Istanbul.
The Turkish presidency said in a statement last Saturday that Recep Tayyip Erdogan and King Salman agreed to improve bilateral relations between Ankara and Riyadh.
According to a statement by the Turkish presidency, the two sides agreed to open channels of dialogue between Saudi Arabia and Turkey to improve bilateral relations and solve contentious issues.
Related sources also reported that Turkey needs to improve relations with the Saudis in the face of the low exchange rate of the Turkish lira and its consequences for its economy, to deal with the potential consequences of Turkey when a new US administration takes power.