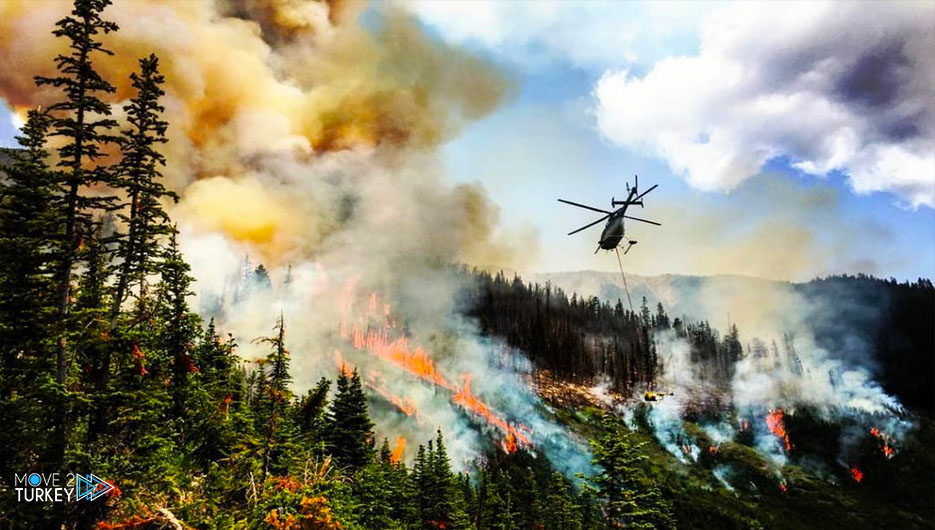 On Thursday, the United Nations expressed its readiness to provide Turkey with assistance in fighting forest fires that affected several states, calling for solidarity with it.
This came according to Stephane Dujarric, spokesman for the Secretary-General of the United Nations, to reporters at the UN headquarters in New York.
"I am not aware of receiving any direct request from Turkey for assistance, but if we receive it as always, we are ready and able to help in any way we can," Dujarric said.
In response to journalists' questions about Turkish President Recep Tayyip Erdogan's proposal that the international community should react to containing forest fires.
As with earthquakes and floods in many parts of the world, Dujarric said, "I realize that there are several bilateral support that has been provided to Turkey."
"Whether it's fires, floods, or extreme weather, it is always important to have a real and quick display of international solidarity," he added.
And Dujarric added: "We see that when earthquakes occur, countries send teams to one country and another, and we believe that fires and floods are no exception, so it is important to have global solidarity."
A few days ago, forest fires affected several states in southern and southwestern Turkey, including Antalya, Adana, Mugla, Mersin, and Osmaniye, and President Erdogan had declared them earlier "disaster areas."
The death toll from those fires amounted to 6 deaths and dozens of injuries, while the relevant authorities were able to extinguish most of them.