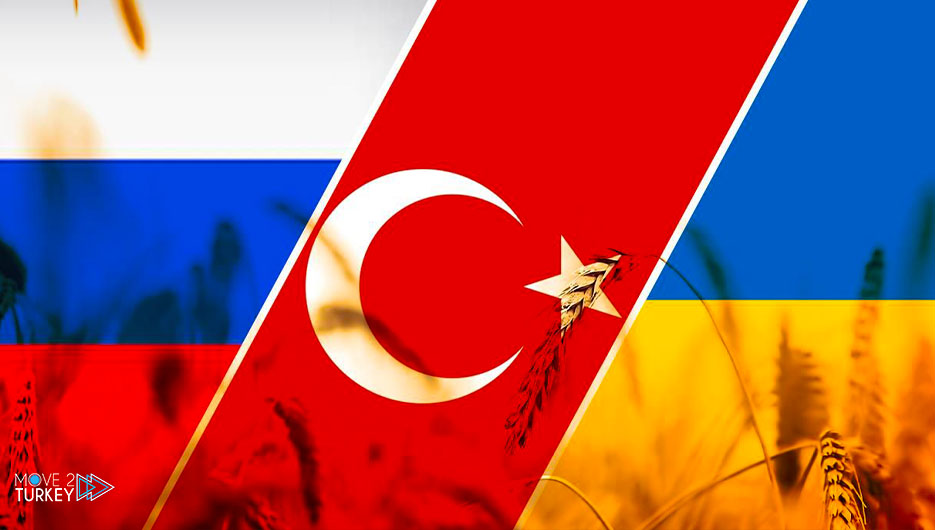 The Russian Foreign Ministry said that the Istanbul meeting with the participation of Turkey, Russia, Ukraine and the United Nations.
In order to discuss ways of transporting grain from the Black Sea, some elements of potential agreements were drawn up.
Russian Foreign Ministry spokeswoman Maria Zakharova said in a press statement Thursday that the grain crisis has been discussed in detail with the military delegations, and that the negotiations will continue in the same format.
Zakharova stressed that despite the United States' attempt to enhance the military capacity of the Kyiv regime, the Russian military operation will continue to achieve all the goals set by the Russian administration.
On the other hand, the Russian official touched on the process of normalizing relations between Turkey and Armenia, expressing Russia's readiness to provide support for this process in the future.
She added that Russia believes that the process of normalization between the two countries is in the interest of stability and economic prosperity in the region.
On Wednesday, Turkish Defense Minister Hulusi Akar announced that the quartet meeting held to discuss the transfer of grain from Ukraine agreed to establish a coordination center in Istanbul state that includes representatives of the concerned parties.
In press statements, Akar said that the Istanbul quadripartite meeting had an understanding on conducting joint inspections at ports' exit and arrival points and ensuring the safety of navigation.
He noted that the Ukrainian and Russian delegations will meet next week in Turkey, review all the details and sign "the measures we have taken."​
Many countries in the world are suffering from a grain crisis as a result of the inability of cargo ships to leave Ukrainian ports due to the war that has erupted since February 24.