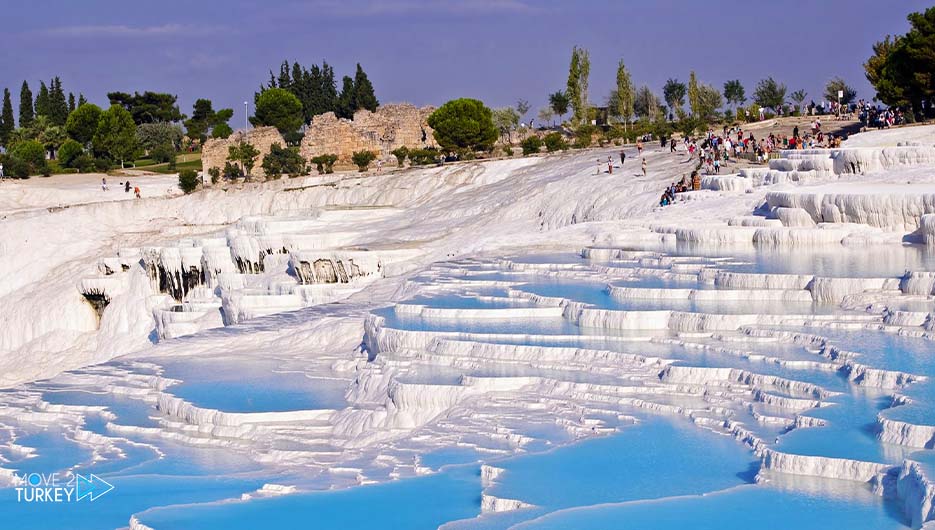 The "Pamukkale" tourist area in the state of Denizli, western Turkey, received 229,897 tourists during the first quarter of this year.
The head of the Association of Hotel and Tourist Establishments Operators in Denizli, Gazi Murad Shen, said that the number of tourists increased by 100,000 during the aforementioned period compared to the same period last year.
Shen indicated that the rise was achieved despite the cancellation of all hotel reservations following the catastrophic earthquake that hit southern Turkey on February 6.
"We entered the new year with high hopes for the tourist season, but our hopes and expectations were somewhat eroded after the earthquake disaster," he added.
He pointed out that tourism companies and establishments are continuing their preparations for a tourism season that will revitalize the region.
Pamukkale is one of the most famous tourist sites in Turkey and is included in the UNESCO list of World Heritage Sites.
The area is famous for its white limestone rocks that resemble cotton, from which comes the name of the area, meaning "the Cotton Castle", and tourists enjoy the beauty of its nature and watch its ancient cities.
The archaeological sites in Pamukkale are among the most tourist-receiving sites in Turkey, and the area is described as a "white paradise".