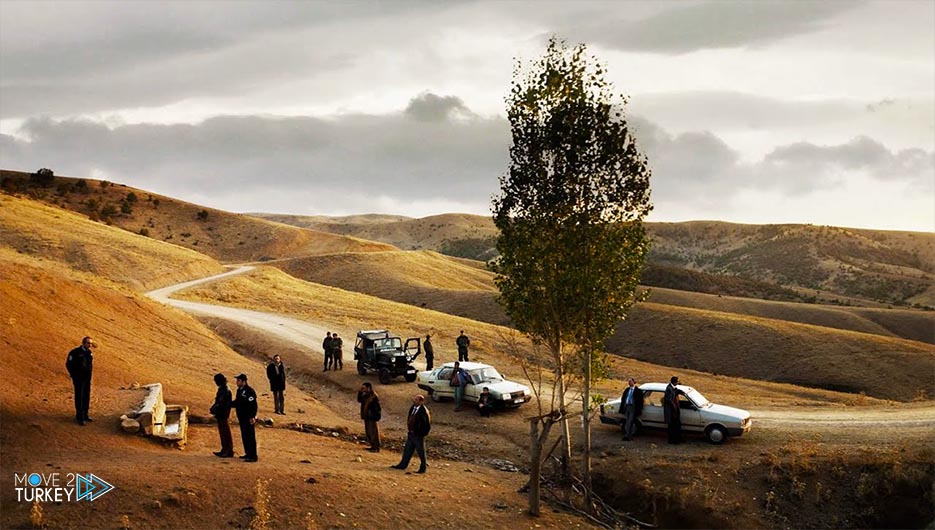 The Turkish movie "The Knot – Secrets of the Dark City" entered theaters in 8 European countries.
It stars Mert Firat and former Miss Turkey Melisa Asli Pamuk, the heroine of the series "Blind Love".
The police film had already entered theaters in Turkey about two weeks ago, to be shown as of last Thursday.
And in Germany, France, Austria, Switzerland, Belgium, the Netherlands, Denmark, and Azerbaijan.
According to the statement of the company, "Dark Town", the production, the film will be shown in European cinemas in the form of a series dealing with societal values.
The story of the film deals with the details of the discovery of the murder of 10 inmates simultaneously in a prison.
And also assigning investigators to uncover the mysteries of the crime, to present the idea of ​​justice, goodness, sympathy, and mercy.
Also participating in the film are actors Timur Acar, Asuman Dabak, Tuğca Karabagak, Malik Akkaya, Aykut Taskin, and others.
The two investigators, the film's hero, Selin Korkmaz "Pamuk" from the Intelligence and Erol Haktan "Firat" from the Criminal Division, seek to reveal the details of the crime.
This is after 10 convicts were found dead on the same morning in one prison and different cells.
Warden Hamza "Timur Acar" and his team found the dead prisoners one by one without signs of beating, suffocation, or wounds on their bodies, and without quarrels with others, which raises questions about the reason for their killing.
With each step of the investigation, the two investigators are surprised by facts that shock them, which increases the level of excitement in the film, as the scenes were filmed in Istanbul.
The film was written by the two brothers, Adel Oguz Walizadeh, and Aref Walizadeh, with the participation of the writer Genk Çalcher, while Adel Oguz took over the direction, and his brother Arif the production.