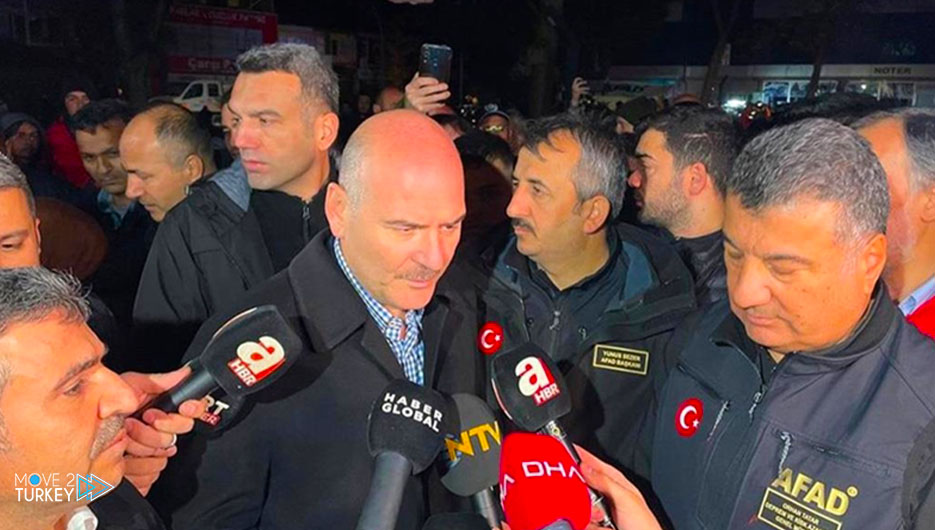 Turkish Interior Minister Süleyman Soylu conducted an inspection tour in the Gul Yaqa district of Duzce province, which witnessed a 5.9-magnitude earthquake at dawn on Wednesday.
In a statement to reporters, Soylu said that the reports from the surrounding villages indicated that there were no casualties.
He added that the region witnessed more than 70 aftershocks following the main earthquake, the strongest of which was 4.4 degrees.
He pointed out that President Recep Tayyip Erdogan has been informed of the latest developments related to the earthquake, and that the latter continues his contacts with the authorities concerned with search and rescue work.
The Turkish Emergency and Disaster Management Authority "AFAD" later indicated in a statement that 46 people were injured as a result of the earthquake.
A 5.9-magnitude earthquake struck the state of Duzce, northwest of Turkey, and was felt by residents of Istanbul and neighboring states.
According to "AFAD", the earthquake occurred at 04:08 (01:08 GMT) in the district of "Gol Yaqa" in the state of Duzce.
The statement indicated that the earthquake occurred at a depth of 6.81 kilometers below the surface of the earth.