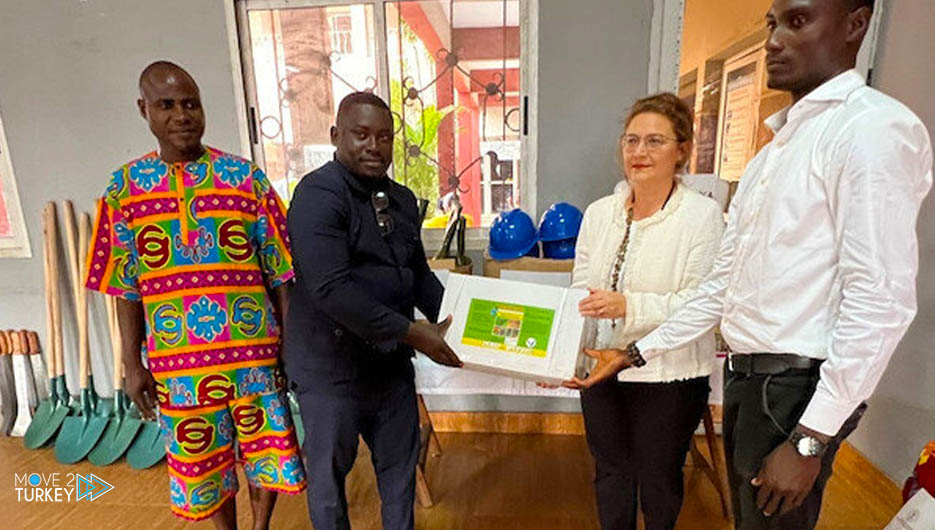 The Turkish Cooperation and Coordination Agency (TIKA) provided agricultural and technical machinery and equipment to members of the Cooperative Association of Coffee and Cocoa Producers in the city of Sikni, which is 100 km from Abidjan, the economic and commercial capital of the State of Ivory Coast.
Although this association owns 70 hectares of arable land, it has not been able to cultivate it due to limited resources.
Within the scope of the project implemented by the Turkish Cooperation and Coordination Agency (TIKA) to support agriculture in the region, fertilizers, irrigation systems and agricultural equipment were provided to the members of the cooperative, which has about 100 members.
At the ceremony of handing over the supplies, the Turkish ambassador to Abidjan, "Yunca Gunduz Ozgiri," confirmed that the agricultural equipment, fertilizers, pesticides, and irrigation systems provided by TIKA to the cooperative will contribute to supporting the economy in the region.
She indicated that the project will directly and positively affect the people of the region and will support relations between the two countries.
In a related context, the head of the cooperative, Diallo Sali Muhammad, stressed that the support provided to the cooperative by TIKA will contribute greatly to the economic development of the peoples of the region. Muhammad expressed his satisfaction with the support provided and thanked the Turkish Cooperation and Coordination Agency (TIKA) on behalf of all members of the cooperative.