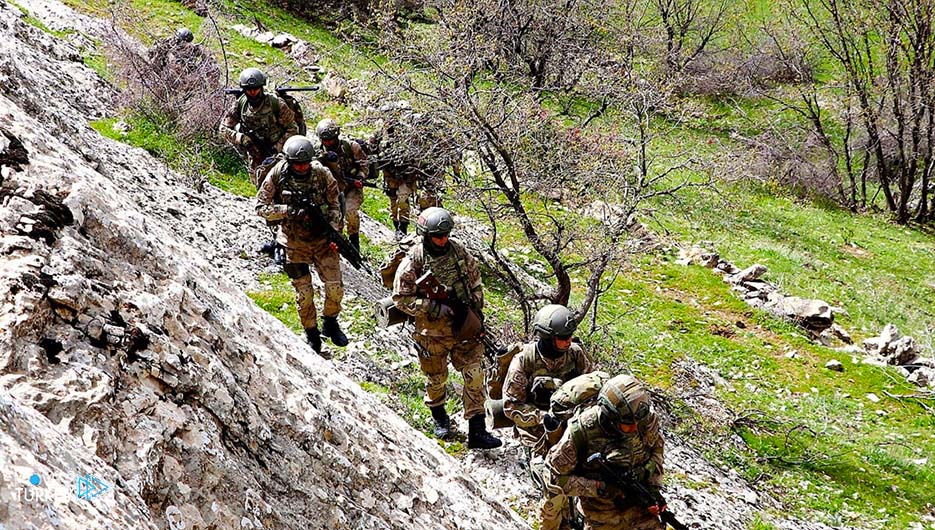 The testimonies of the PKK terrorist organization who surrendered to the Turkish security forces revealed that the successful operations of the Turkish army led to a state of panic among the leaders of the organization.
And that his elements began to flee from his ranks in northern Iraq and Iran.
According to information from security sources, the PKK has become unable to carry out terrorist activities inside Turkey.
The sources added that after the Turkish forces launched a series of Arn operations, which were carried out in coordination with the Ministry of the Interior.
Many of the organization's leaders have been neutralized thanks to qualitative operations based on accurate intelligence.
The sources indicated that the surrenderers' testimonies indicated that the "PKK" terrorists began to flee.
And that the organization arrested 14 of them in northern Iraq and 25 others in Iran while they were fleeing, and they were detained in a cave in northern Iraq used by the organization.
According to the testimonies, the leaders of the terrorist organization are calling on the elements wishing to flee to commit suicide.
On the other hand, they are trying to raise the morale of the organization's members by providing false information.