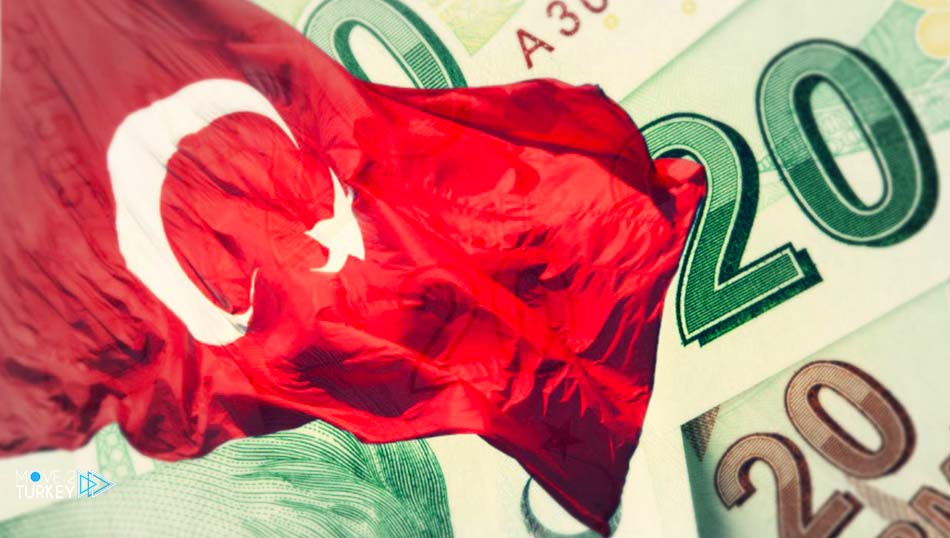 According to several sources, Turkey expects to avoid the economic downturn that occurred due to the Coronavirus crisis this year, and to end next year with strong economic growth.
Turkish Finance and Treasury Minister Barat Albayrak said, "Despite the improvement in the country's economic outlook, it is likely that inflation will remain above the level set by the central bank."
The Turkish economy has witnessed sharp fluctuations in the financial markets in recent weeks, as the lira reached its lowest levels ever against the Dollar and the Euro.
Turkish officials plan to boost economic growth in the country, in order to prevent further closure of companies, as the value of the Turkish economy has reached 750 billion dollars.
The weak exchange rate of the Turkish lira made it difficult for the country's monetary policymakers to maintain inflation and boost economic growth.
According to Albayrak, the Turkish economy is expected to end this year with a growth of 0.3% and the next year with a growth of 5.8%. Even if this positive growth is achieved, this growth will be far from the 3.7 percent growth expected before the start of the Coronavirus crisis.
However, Turkish officials still hope to see single-digit inflation. According to the finance minister, inflation this year is likely to be around 10.5 percent and next year to 8 percent.
Earlier, the Turkish central bank expected inflation to fall to 6.3 percent by the end of next year.
On the issue of the general budget, the ratio of the government budget deficit to GDP increased from 4.3% to 4.9%.
In order to stabilize the financial markets, the Turkish central bank decided to change the interest rate policy after a long period and raise the interest rate by 2%.