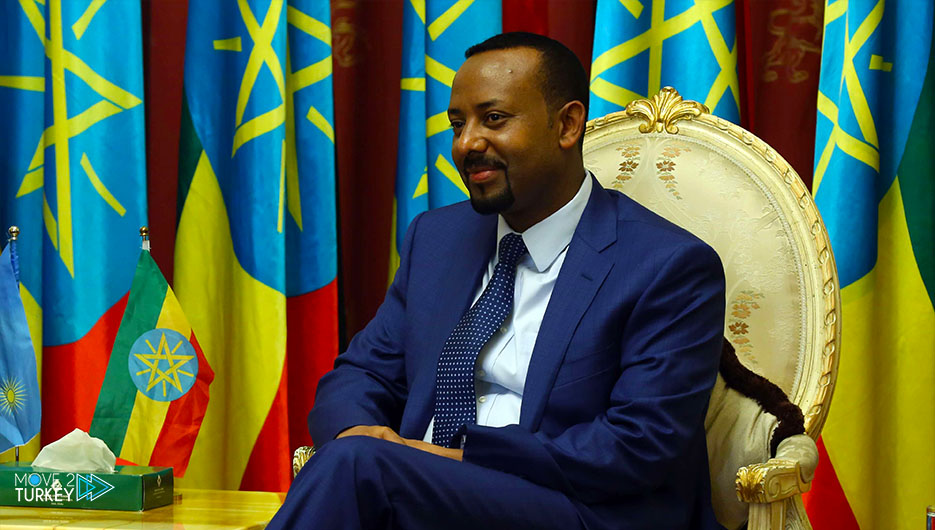 The Presidency of the Republic of Turkey announced on Tuesday that Ethiopian Prime Minister Abiy Ahmed Ali will make an official visit to the country tomorrow, Wednesday.
The Presidency of the Communication Department of the Turkish Presidency stated in a statement that Abi Ahmed's visit to Turkey came at the invitation of President Recep Tayyip Erdogan.
The Communication Department explained that Abiy Ahmed's visit is of great importance, as it coincides with the celebration of the 125th anniversary of the establishment of diplomatic relations between the two countries.
The statement added that Erdogan and Abiy Ahmed will discuss bilateral relations in all their aspects and ways to strengthen them in all fields and sectors.
They will also discuss several regional and international issues and files of common interest between the two countries.