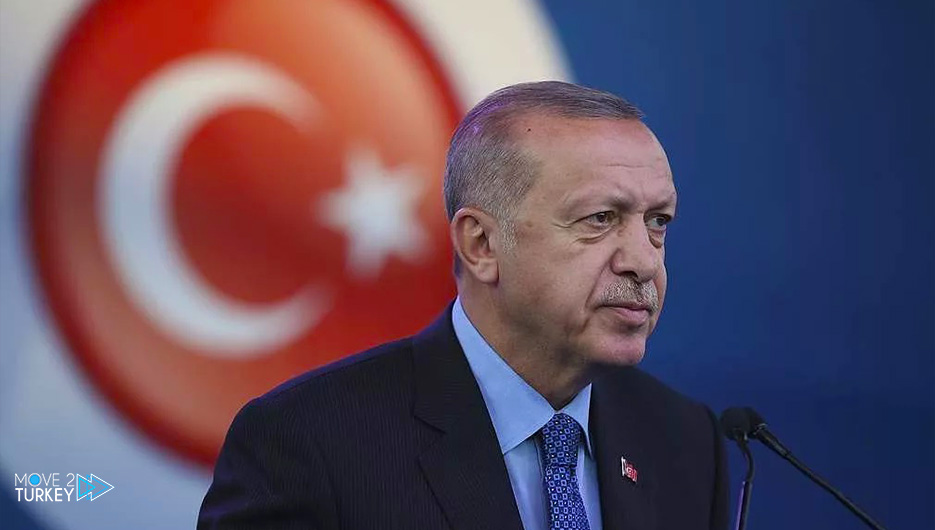 Turkish President Recep Tayyip Erdogan stressed on Tuesday that Turkey occupies a global position in the field of defense industries and that it has revolutionized this field during the past two decades.
This came in the opening speech of the Istanbul International Defense Industry Fair "IDEF", which begins today and continues until August 20.
Erdogan stated that Turkey is a country that is happy to share with its friends all the capabilities and capabilities it has developed in the field of defense industries.
He expressed his belief that providing an atmosphere of peace, stability, and confidence in the region and the world depends on establishing a fair balance in the defense industries.
He said: "The agreements and protocols signed at IDEF indicate that it has occupied a global position in this field."
He pointed out that Turkey has revolutionized the defense industries like other fields during the last 19 years, indicating that his country has reached a very good point in its endeavors to reduce dependency on the outside in this field.
He stressed that Turkey has succeeded in reducing the level of its dependence on the outside in the defense industries from 80 to 20 percent.
He stressed that Turkey is among the first 3 or 4 countries in the world in designing, producing, and selling armed drones, which have proven their success on the ground.
He explained that Turkey has put its weight on the defense industries to overcome the difficulties caused by global suppliers and the declared and undeclared embargo that it has been subjected to.
In this regard, he continued, "In addition to meeting our needs in the defense industries, we are investing in the development of technologies, vehicles, and products of the future."
He pointed out that Turkey's exports in the field of defense and aviation exceeded 3 billion US dollars, while they did not reach a quarter of a billion before.
In another context, he stressed that the mentality of considering a drop of oil more valuable than a drop of blood has no place in Turkey's values ​​and social concept.
He added, "We will never be one of those who come from tens of thousands of kilometers and rain bombs on people under the pretext of fighting terrorism and without concern for civilians and innocents."