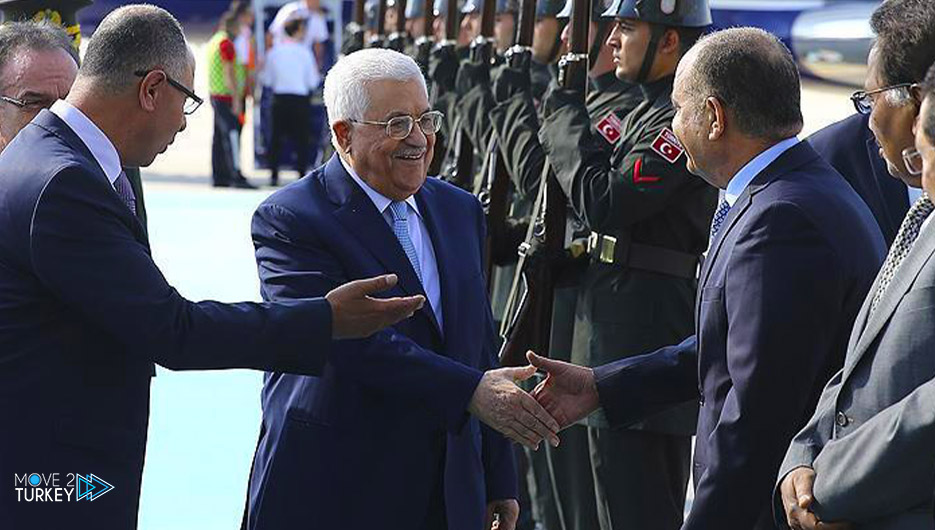 Palestinian President Mahmoud Abbas arrived Monday in the Turkish capital, Ankara, for meetings with Turkish officials.
The plane carrying Abbas and his accompanying delegation landed at Esenboga Airport at 15:30 Turkish local time (GMT 3).
The Palestinian President was received by the Deputy Governor of Ankara, Murat Soylu, and the Palestinian Ambassador to Turkey, Fayed Mustafa.
The Turkish Presidency's Communication Department said in a statement that bilateral relations and exchange of views on the latest developments in the Palestinian-Israeli conflict and current regional and international issues will be discussed during the official talks that Abbas will hold in Turkey tomorrow.
Ways to promote cooperation between Turkey and the friendly and brotherly State of Palestine will also be discussed.
Abbas's visit, which comes at the invitation of his Turkish counterpart Recep Tayyip Erdogan, will continue until August 24.