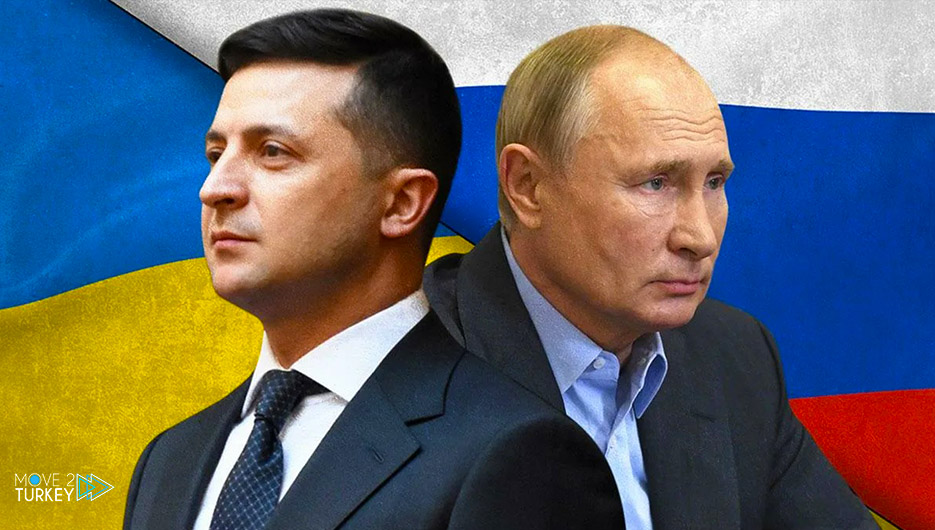 President Recep Tayyip Erdogan said that Turkey is seeking to host a meeting between Russian President Vladimir Putin and Ukrainian President Volodymyr Zelensky "not so long ago" with the aim of finding a radical solution to the war between the two countries.
This came on Monday in a speech to the people after presiding over a government meeting at the Presidential Complex in Ankara.
President Erdogan noted that everyone witnessed the efforts made by Turkey to defuse the war between Russia and Ukraine before it occurred and its efforts to bring peace after the outbreak of the war.
He noted that the Ukrainian grain shipment mechanism that would prevent a global grain crisis was established thanks to Turkey's efforts.
He pointed out that he discussed the Ukrainian war file during his meeting with his counterpart Putin in the Russian city of Sochi on August 5, along with other files.
He also indicated that he held a tripartite meeting with his Ukrainian counterpart Zelensky and United Nations Secretary-General Antonio Guterres in the Ukrainian city of Lviv last week.
He added, "Our goal is to open the way to a fundamental solution to this crisis by bringing together Mr. Putin and Mr. Zelensky in our country at a date not so long ago, God willing."
On February 24, Russia launched a military operation in Ukraine, which was followed by angry international reactions and the imposition of "tight" economic and financial sanctions on Moscow.