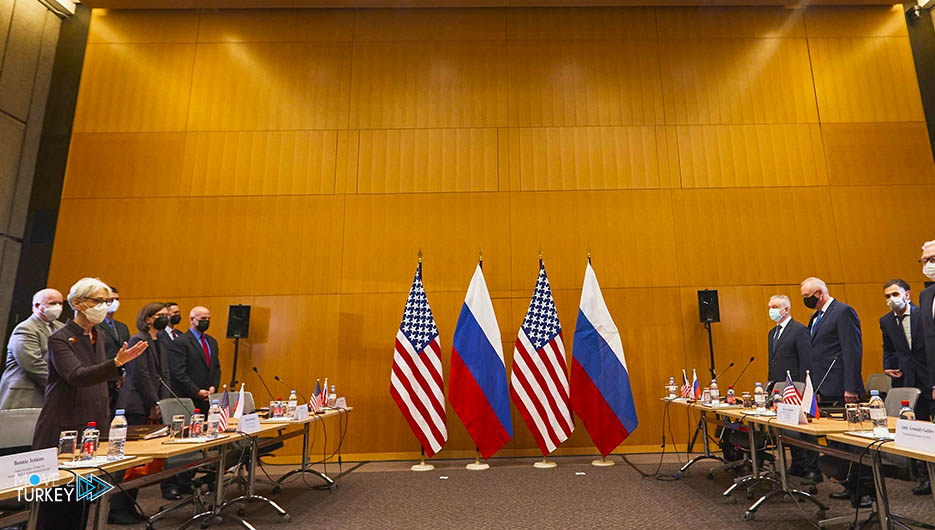 The meeting of the NATO-Russia Council was held in the Belgian capital, Brussels, on Wednesday for the first time since 2019, with the aim of discussing several issues, including the Russian military build-up on the borders of Ukraine.
The meeting is chaired by NATO Secretary-General Jens Stoltenberg at the alliance's headquarters in Brussels, while the Russian side is represented by Deputy Foreign Minister Alexander Grushko and Defense Minister Alexander Fomin.
Representatives of NATO member states, as well as US Deputy Secretary of State Wendy Sherman, will also participate in the meeting.
The participants will discuss files such as the recent tension caused by Russia's build-up of about 100,000 troops on the borders of Ukraine and the guarantees Russia provided to the United States and NATO about security in Europe.
Relations between NATO and Russia are at their lowest level since the Cold War, due to the tense relations between Kyiv and Moscow for nearly 7 years against the backdrop of Russia's illegal annexation of the Ukrainian Crimea and its support for separatists loyal to it in the "Donbass".
More recently, Western countries have accused Russia of amassing troops near the Ukrainian border.
Washington has threatened to impose sanctions on Russia if it "launches" an attack on Ukraine.