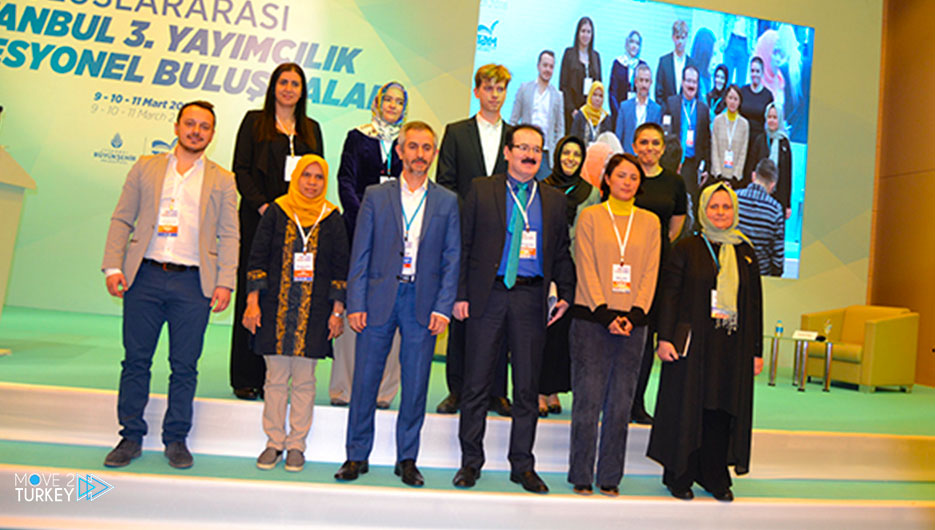 The number of applicants to participate in the seventh session of the "Istanbul Fellowship Program" for publication has reached 1104 publishers from 105 countries around the world, while the application window continues until January 17th.
The city of Istanbul will host the program in its seventh edition from 8 to 10 March, with the aim of exchanging translation of various types of books between participating publishing houses.
According to a program statement, the final number of participants will be announced after the nomination window is closed, following the evaluation of applications by the Fellowship Coordination Board.
In its seventh edition, the program provides an opportunity to meet publishers from many countries face-to-face and online under the title "Istanbul International Meetings for Professional Publishing – Istanbul International Publishing Fellowship Program".
The Istanbul Fellowship Program is organized by the Turkish Publishers Association, in cooperation with the Turkish Ministry of Culture and Tourism and the Istanbul Chamber of Commerce.
In statements, Yusuf Unal, the general coordinator of the program, said that it (the program) "brings together actors and those interested in the publishing industry from different countries of the world to turn Istanbul into an intellectual property market."
He explained that "agreements were concluded within the scope of the program with the most important publishers in the world, which contributes to establishing new business relations in this sector while encouraging the exchange of copyrights from Turkish into foreign languages."
According to Onal, applications for the Istanbul Copyright Awards (awarded to the top 3 participating publishing houses) began on January 5 and will continue until February 11.
The Istanbul Fellowship Program was launched in its first edition in 2016, and aims to increase cooperation between Turkish and foreign publishers.
During its past six sessions, more than 5,000 preliminary copyright agreements were signed as a result of more than 8,000 bilateral business meetings, according to its organizers.