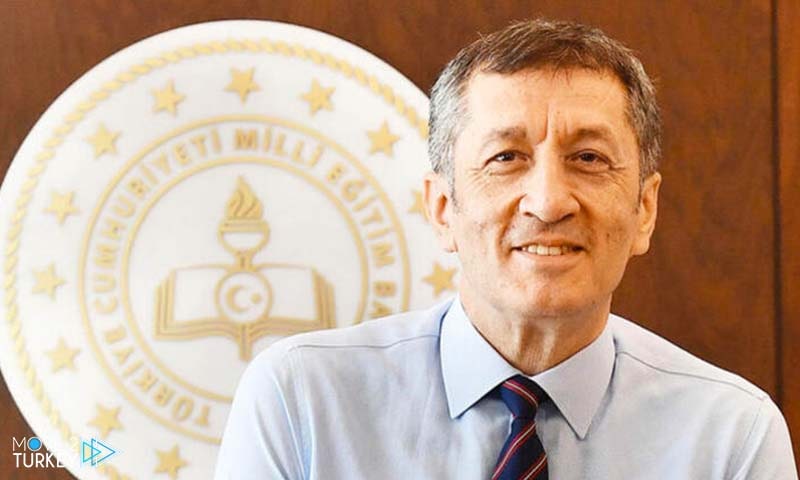 Turkish Minister of Education Ziya Selçuk said that Turkey seeks to start opening schools in Turkey on the scheduled date September 21.
The minister emphasized that they are still working with the necessary precautions and preventive measures that need to be taken in order to take this step.
As the educational process will be completed in Turkey within the new academic year within strict procedures after a long hiatus that lasted since mid-March 2020.
Minister Selçuk continued: We have studied all the circumstances, and will work on several new policies in which Turkish schools will self-evaluate before the opening.
More than 2000 inspectors have been trained to assess the readiness of schools after sterilizing them and preparing them for the start of the new school year.
He stressed that the Ministry of Education does not want schools to be closed again for any reason.
New preventive policies in Turkish schools
Earlier, the Turkish Ministry of Health published the measures to be taken upon the start of the new academic year for 2020 and the reopening of Turkish schools, including libraries, gyms and canteens.
According to the guide published by the Turkish Ministry of Health, social distance of not less than one meter must be maintained in public places such as: dining halls, workshops, etc.
It is also necessary to have a thermometer at the entrance to all schools.
In addition, it is mandatory to use masks and sterilizers (containing at least 70% alcohol) all around the school.
Parental obligations
With the Opening of schools in Turkey, parents will sign two copies of the "Information and Commitment Form" and one copy will be sent to the school and the other to them. The letter urges parents to refrain from sending their children to school if they show symptoms of the Coronavirus ( Covid-19 ) and to notify the authorities.
Example of parent information and commitment form
I pledge if my child suffers from any of the following symptoms: fever, cough, runny nose, respiratory problems, diarrhea, or if there are any symptoms such as: respiratory problems or infection in any family member leading to hospitalization. Or if there is someone with Covid-19 in the family, I should avoid sending my child to school and inform the authorities about the situation.
I pledge not to bring my child to school under the above-mentioned circumstances and to inform the authorities of the reason.