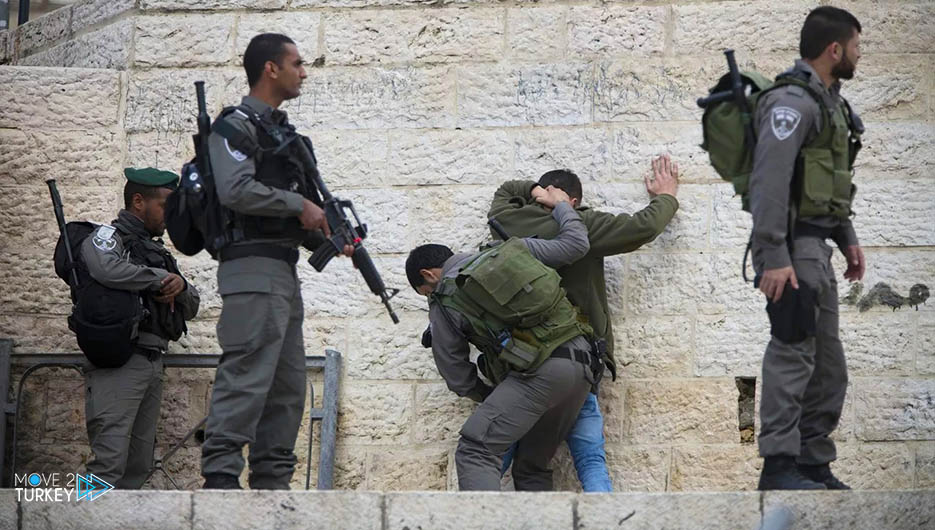 Dozens of Palestinians suffocated on Friday after the Israeli occupation forces dispersed a march condemning the settlements in the northern West Bank.
Eyewitnesses said that clashes erupted near the "Sabih" mountain of the town of Beita, south of Nablus, as a result of the occupation army's dispersal of a march condemning the settlements.
The Israeli occupation forces used metal bullets and tear gas canisters to disperse the marchers.
Paramedics stated that they provided services in the field to dozens of people who suffocated as a result of inhaling tear gas.
The Palestinian factions had called to perform Friday prayers in the town of Beita in the West Bank, and to participate in a march condemning the establishment of a settlement outpost on the "Sabih" mountain in the town.
Months ago, Israeli settlers built caravanserais on the top of the mountain, in an attempt to establish a new outpost.
Every Friday, the Palestinians organize marches against settlements and the separation wall in several villages and towns in the West Bank.