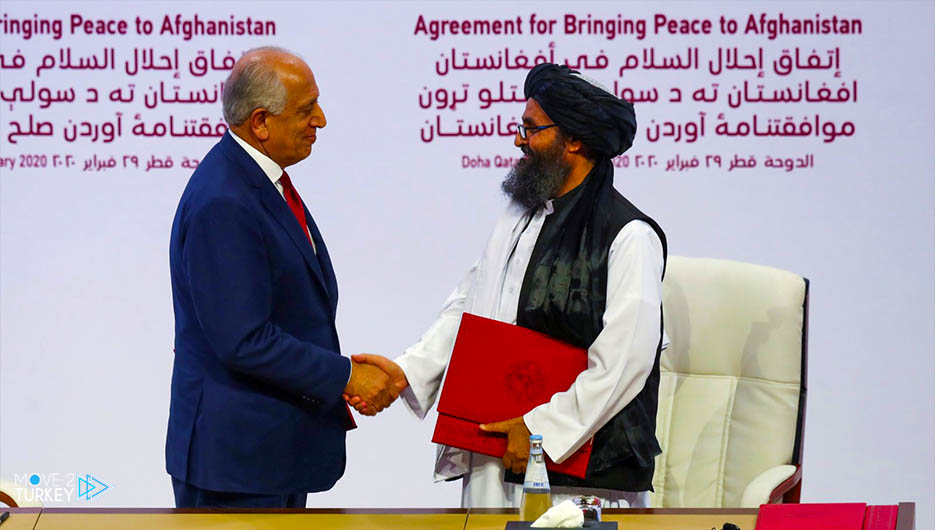 Today, Saturday, the first talks between Taliban and US officials will start in the Qatari capital, Doha, after the US withdrawal from Afghanistan.
The Associated Press, citing officials from both sides, said senior Taliban officials and representatives of the United States were holding talks.
On Saturday and Sunday, he spoke about containing extremist groups in Afghanistan and facilitating the evacuation of foreign and Afghan nationals from the country.
The agency indicated that the talks between the two parties will be in Doha, the first since the withdrawal of US forces from Afghanistan in late August.
Suhail Shaheen, a Taliban spokesman, told The Associated Press that the talks would also look at the peace deal the Taliban signed with Washington in 2020.
Which paved the way for the US withdrawal from Afghanistan once and for all.