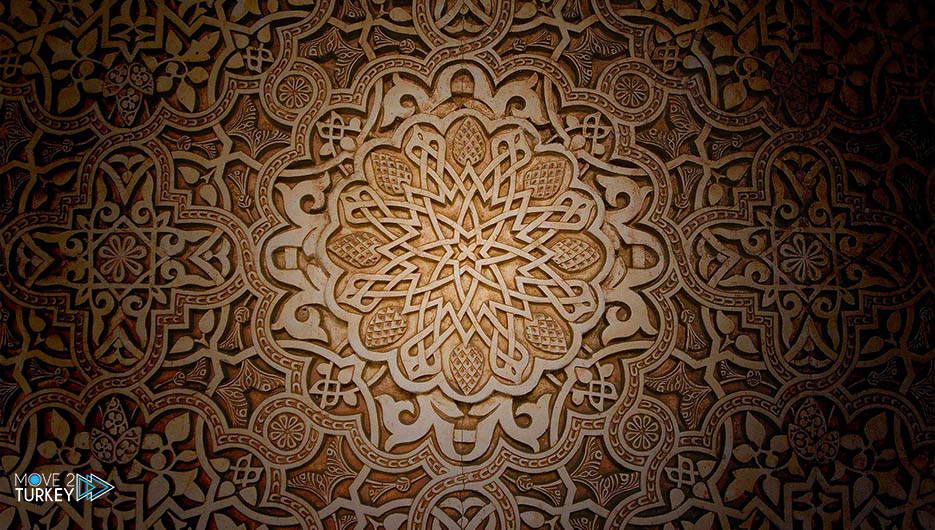 Turkish Muezzin Naci Barışan aims to go global by organizing an exhibition of his artworks in the United States and Australia.
Barışan paints the most prominent features of Islamic architecture in Turkey on leather and succeeded in drawing 50 Islamic landmarks during his career.
Barışan lives in the Mamak district of the capital, Ankara, and since he was in high school, he has been interested in calligraphy, Ebro (painting on water), and miniature art.
His passion for drawing and the arts led him to study fine arts at Marmara University in Istanbul after completing high school.
After graduating from the Department of Fine Arts, Barışan began his work as a muezzin in a mosque in the "Mamak" district of Ankara, but his duties were not an obstacle to his passion for painting.
In his speech, the Turkish muezzin said that he turned one of his rooms into a workshop for painting on leather.
He said that he spent nearly 7 years in Australia, which he visited for the first time in 2012, where he's meeting with adherents of different cultures contributed to the development of his talent for drawing.
He explained that during his stay in Australia, he had the opportunity to get acquainted with the art of burgundy decoration, and to get acquainted with many artists working in this field.
The muezzin pointed out that the works he saw in Australia prompted him to draw Islamic landmarks on the skin and display them in exhibitions.
On the reason for choosing the leather for drawing on it over other methods, Barishan said that the leather is an ancient heritage and tradition, referring to the calligraphy of Quranic verses on the leather in the past.
And about the most prominent features he painted on the skin, Barışan said that he painted the mosques of Al-Malawia in Iraq, Al-Ja'far in Cordoba, Herat in Afghanistan, and Wazir Khan in Pakistan.
In this context, he expressed his great desire to display these works in Turkey, Australia, and the United States.