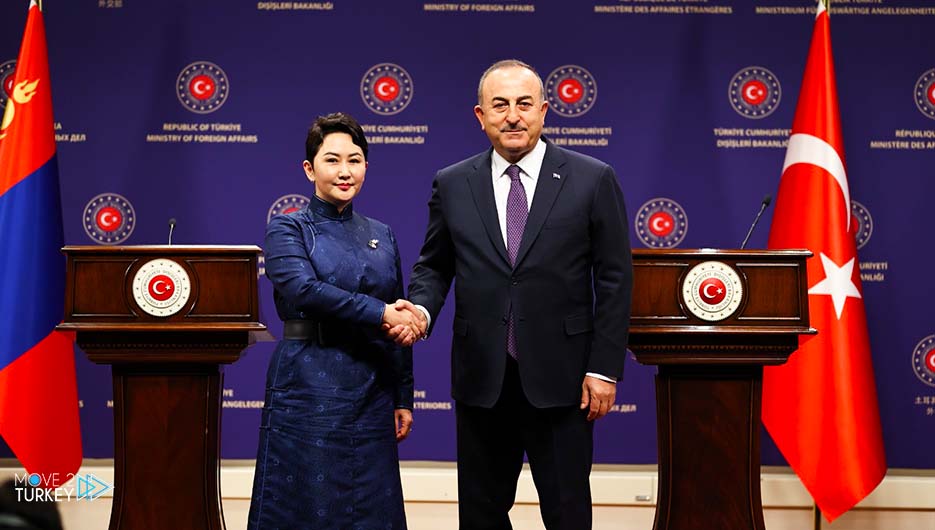 Mongolian Foreign Minister Batmunkh Patsitsig confirmed that the contributions of Turkish humanitarian diplomacy to the international community have proven their presence during the Corona epidemic and the war between Russia and Ukraine.
This came in a press conference on Monday with her Turkish counterpart, Mevlüt Çavuşoğlu, after their meeting in the capital, Ankara.
Pastitsig conveyed its condolences to the victims of the double earthquake that struck southern Turkey on February 6.
She expressed her confidence that Turkey will quickly overcome the hardships left by the earthquake thanks to its efforts and solidarity.
She pointed out that the two countries aimed 10 years ago to reach the volume of mutual trade to 100 million dollars.
She said, "Our trade volume reaching $110 million until last year is an important success."
She noted that Turkish Airlines has increased the number of its flights from Turkey to the Mongolian capital, Ulaanbaatar.
She explained that the two sides had reached an agreement on cooperation in projects that could be a symbol of the relations between the two countries.
She added, "The contributions of Turkey's humanitarian diplomacy activities for the benefit of the international community have proven their presence, whether during the period of the spread of the Corona virus epidemic or the war between Russia and Ukraine."​​​​​​​​​​​​​​​​​​​​​​​​​​​​