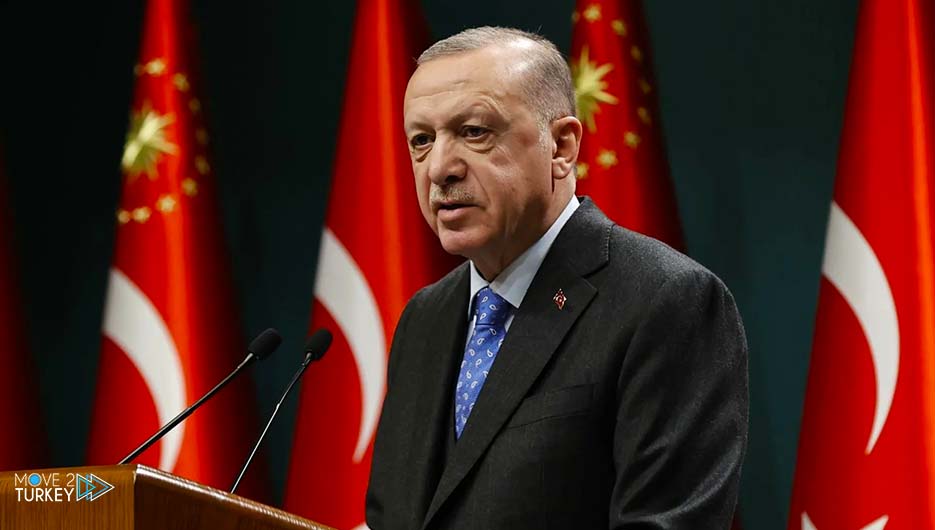 Turkish President Recep Tayyip Erdogan said that the capabilities of the Turkish state and people are "dedicated" to the earthquake zone.
This came in a speech at the earthquake disaster management center in the Samandagi district of Hatay province, southern Turkey.
The Turkish president promised to complete the construction of 244,000 housing units and 75,000 rural homes within one year in the earthquake zone.
He stressed moving forward in achieving the goals of the Turkish Republic, building its own vision and implementing its programs for the "Century of Turkey."
The Turkish president indicated that "the state, with its soldiers, police, gendarmerie, medical staff, teachers, planes, helicopters, and even ships, has mobilized its capabilities for the earthquake-affected areas."
The number of deaths from the earthquake, according to the Turkish president, reached 48,000, and the number of injured was 115,000.
He said, "There is no country that reacts faster than Turkey in the face of an earthquake that destroyed 50,000 buildings, as witnessed by the foreigners who visited our country."
On February 6, two earthquakes of magnitude 7.7 and 7.6 struck southern Turkey and northern Syria, followed by thousands of violent aftershocks.
The disaster, which centered on the state of Kahramanmaraş, claimed the lives of tens of thousands of people and left huge material damage in 11 Turkish states.