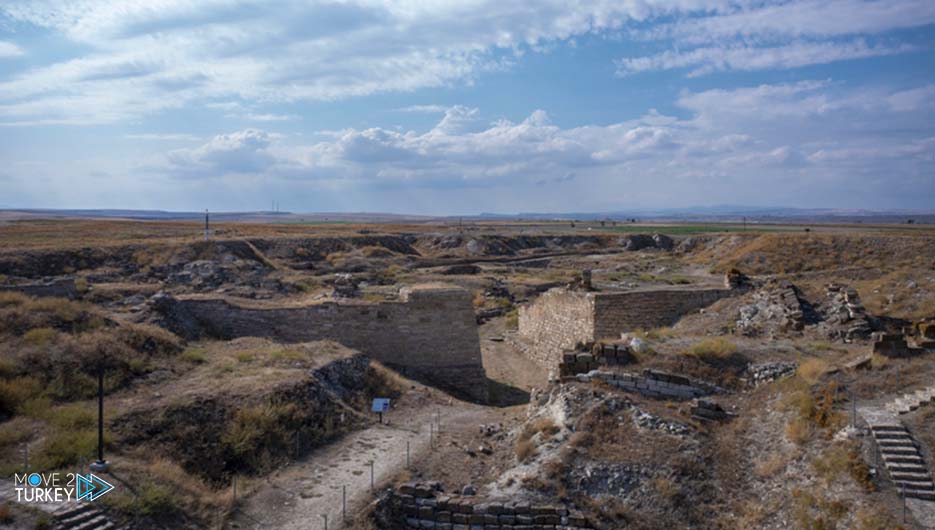 The United Nations Educational, Scientific and Cultural Organization (UNESCO) has included the Turkish archaeological city of Gordion on the "World Heritage" list.
The Turkish Minister of Culture and Tourism, Mehmet Nuri Ersoy, announced through his account on the "X" platform on Monday that UNESCO had included the ancient city of Gordion, located in Ankara, on the World Heritage List.
He noted that thus the number of Turkish cultural assets on the World Heritage List increased to 20.
Ersoy also pointed out that Turkey is awaiting another good news from UNESCO regarding Anatolian mosques with wooden supports, stressing their intention to increase Turkish positions on the global list.
With the decision taken at the forty-fifth meeting of the UNESCO World Heritage Committee held in the Saudi capital, Riyadh, the Gordion will be protected as a world heritage.
The archaeological city, in which the history of human settlement extends back to 2500 years BC, is located in the Polatli district of Ankara and continues in its vicinity to this day.
Gordion is considered one of the "rare areas in the world that witnessed the longest human settlement," as settlement in the ancient city and its surroundings continued for about 4,500 years, with few interruptions.