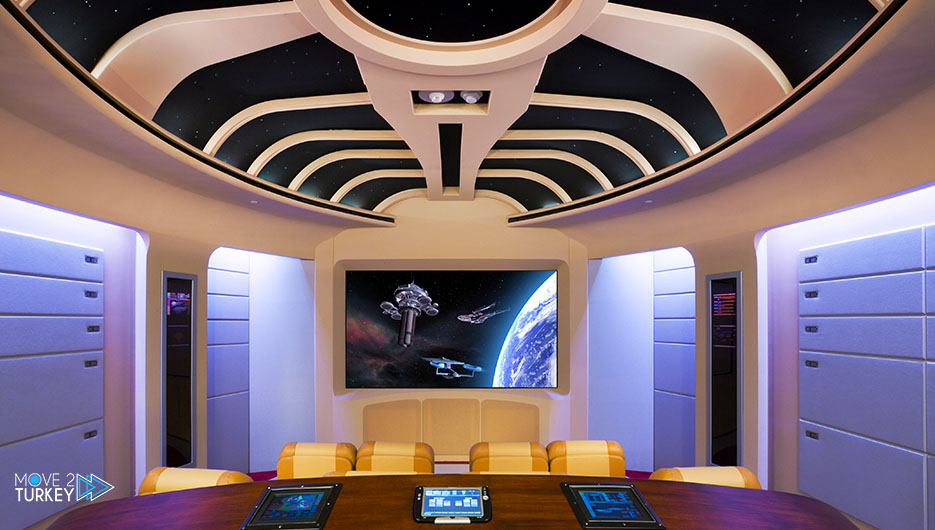 A Turkish company managed to create a system that allows converting a truck into a theater within minutes, in a product that is the first of its kind in the world.
The innovation of the system came as a result of the research and development work carried out by the engineers of Yıldızlar Company to organize various events and activities.
As part of the system, the truck was equipped with LED laser screens, advanced sound and lighting systems, live broadcasting equipment, as well as a VIP room and another for the technical staff.
The truck can be transformed into a theater in all environmental conditions, for use in festivals, public speeches and art concerts.
As well as promotional activities, open cinema, theater games, and other events.
The system developed by the Turkish company saves many workers and equipment, in addition to saving a lot of time required for the construction of platforms and theaters in normal conditions.
In his speech, Hasan Yildiz, General Manager of the company, said that the system was designed and fully developed by Turkish engineers.
He added that the most common problem facing workers in this sector is taking large numbers of equipment and workers to the venue of the event to set up the stage and the stage.
He explained that thanks to the system, which is the first of its kind in the world and developed by his company, the truck can be converted into a theater within 15 minutes, and by only two people.
In this context, Yildiz said that they are continuing discussions to export this system to countries around the world, particularly the Arab Gulf states, Egypt, Algeria, Jordan and Oman.