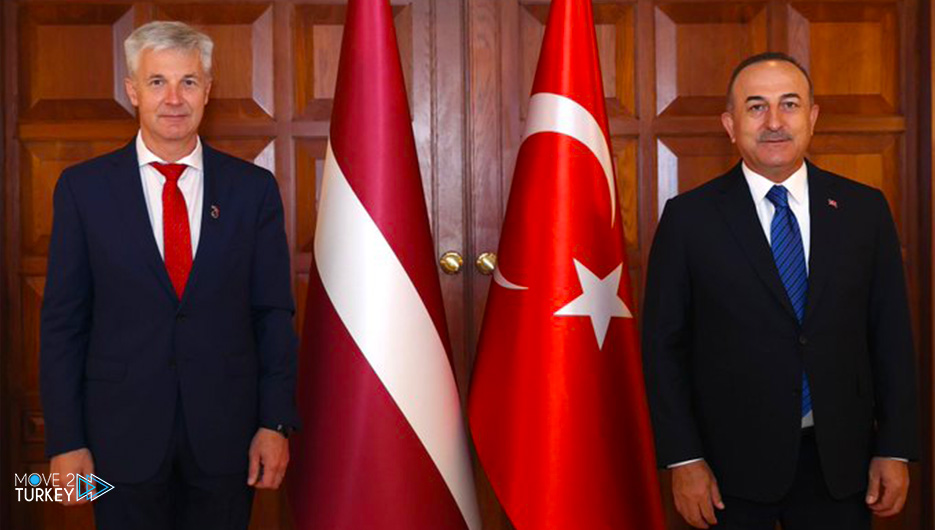 Turkish Foreign Minister Mevlüt Çavuşoğlu and Latvian Deputy Prime Minister and Minister of Defense Artis Pabrix discussed bilateral relations, especially cooperation in the defense industries.
In a tweet via Twitter, Cavusoglu indicated the NATO ally Latvia's interest in Turkish drones and their desire to develop cooperation with it in this field.
It should be noted that Turkish Bayraktar "TP2" unmanned aerial vehicles are flying over Qatar, Ukraine, and Azerbaijan.
In late May, it was announced that a new deal was signed with Poland, the first of its kind for a member state of NATO and the European Union, which opens the door for more such deals.