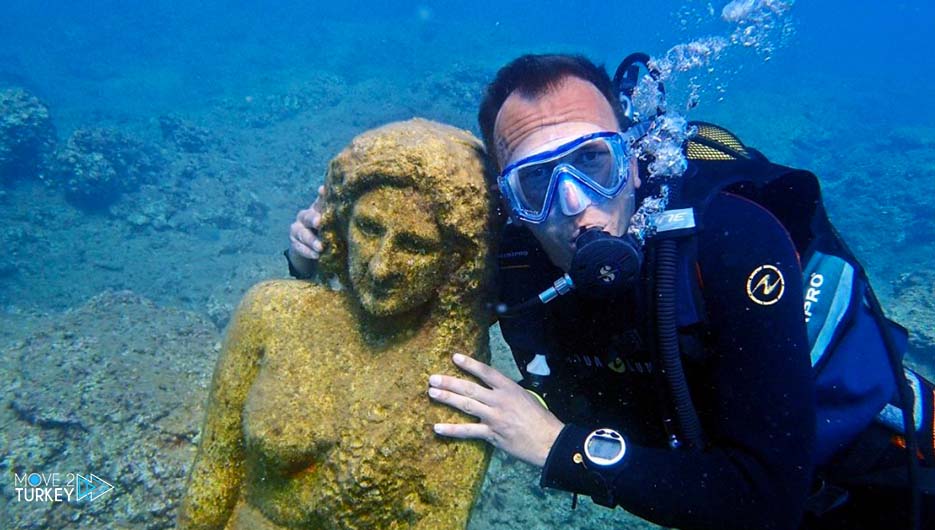 The Side Underwater Museum in Antalya is one of the most attractive and exciting tourist attractions in Turkey, as it is visited by many tourists every year.
Antalya, a city with endless tourist attractions, is one of the most important tourist cities in Turkey, which has the most beautiful historical, entertainment and religious areas.
One of these places is the Antalya Underwater Museum, which is a tourist attraction for those who love unique adventures and distinctive experiences from tourists around the world.
This submerged museum is the first aquatic museum in Europe.
The statues of this underwater museum were made in different models, each of which has a special meaning and concept.
Join us to learn more about the Antalya Underwater Museum.
General information about this museum
The Antalya Underwater Museum, which displays about 110 sculptures to tourists, was opened in Antalya in 2015.
This museum is located under the waters of Lanzarote beach at a depth of about 13 meters, and it was designed by an English artist called "Jason deCaires Taylor".
The sculptures in this submerged museum in Antalya are divided into several categories, each with its own section.
the plants
Historical
the animals
Daily human activities
Fighters
What is on display in the Antalya Underwater Museum?
Anatolian culture was used to construct various forms of these carvings, as carvings were made depicting all normal human activities during the day.
For example: dealıng with a mobile phone, walking, taking selfies, etc.
Elsewhere in the museum, a desperate ship appears waiting for help from visitors.
These sculptures are made of cement and stone and have good water resistance, thanks to the presence of a layer of calcium that covers these sculptures and protects them from water.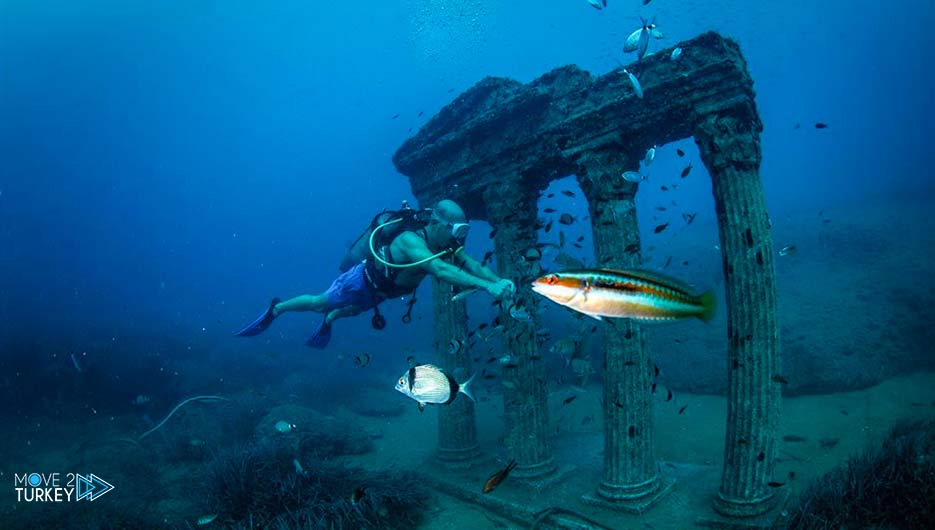 Conditions for visiting the submerged museum in Antalya
The first rule for this museum is to have a diving license.
But if you do not have a license and don't know how to dive, he can visit this museum for a limited time only.
People who don't know diving at all can see a short training on the same day and go see this museum with a professional diver.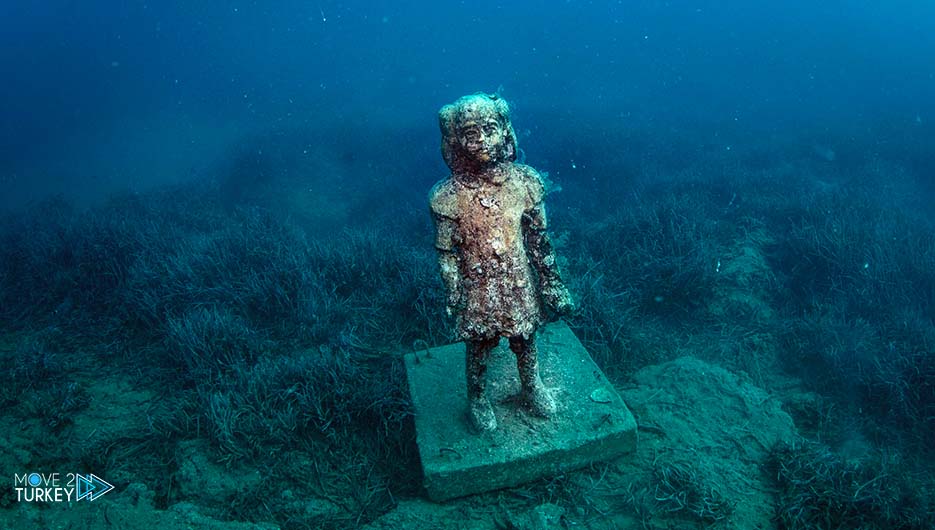 Conditions for purchasing tickets for the Side Underwater Museum in Antalya
To purchase a ticket to this museum, you must book your ticket one or two days in advance or go in person to buy it.
Because the number of people visiting this museum is very high and it is a little difficult to get a ticket.
You can also go to its main website to get a ticket and book your ticket a few days or weeks in advance.
If you travel to Antalya through a tour company, you do not need to purchase a ticket, because the company itself is responsible for processing tickets for places of interest.
So if you travel to Antalya, be sure to visit the Side Underwater Museum.
Where is the Side Underwater Museum located in Antalya
This museum is located under the waters of Lanzarote Beach and can be reached through the city's public transport network.