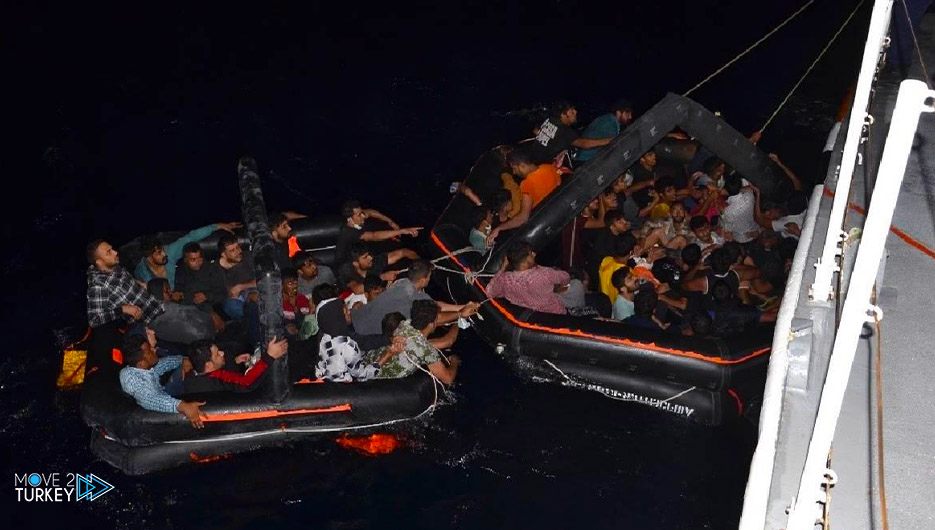 Turkish coast guard teams rescued 63 irregular migrants off the coast of the western state of Izmir.
The Coast Guard Command said in a statement on Tuesday that it had sent its teams to Dikili, Chisema and Sefi Hesar, after receiving reports of migrant groups.
It added that its teams were able to rescue 63 migrants who were forced by Greece to return to Turkish territorial waters.
It indicated that she referred them to the Directorate of Immigration in the state after completing the necessary procedures against them.