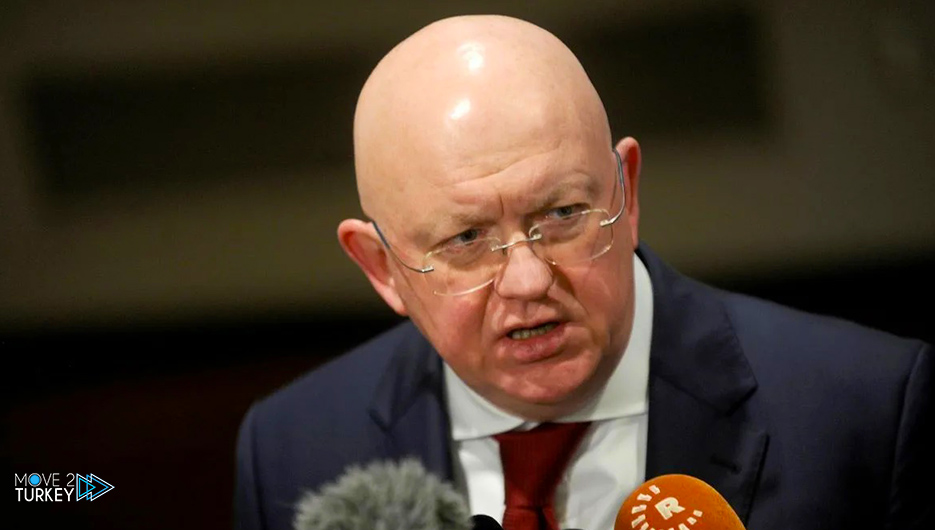 Russia's permanent representative to the United Nations, Vasily Nebenzia, said that negotiations on Ukraine "should be with Washington, not with Kiev."
This came in his speech during the special session of the United Nations General Assembly on Ukraine on Wednesday evening.
Nebenzia said that "negotiations on settling the Ukrainian crisis should take place at the present time with Washington, not with Kiev," according to the local "TASS" agency.
He affirmed his country's readiness to discuss a "serious and long-term diplomatic solution" to the Ukrainian crisis.
The Russian official added, "Seeking to resolve this situation fraught with negative consequences for all of humanity in the event of a direct confrontation between Russia and the North Atlantic Treaty Organization (NATO) should take place now, not between Russia and Ukraine, but between Russia and the West, especially with Washington, which stands behind the Kiev regime."
"Our adversaries have not yet overcome their futile illusions of defeating nuclear power," Nebenzia said.
He added, "This is why we also have to deal militarily with the factors that forced us to launch the special military operation a year ago."
On February 24, 2022, Russia launched a military operation in Ukraine, which was followed by international rejection and economic sanctions against Moscow, which requires Kiev to abandon plans to join military entities to end its operation, which the latter considers as an "interference" in its sovereignty.