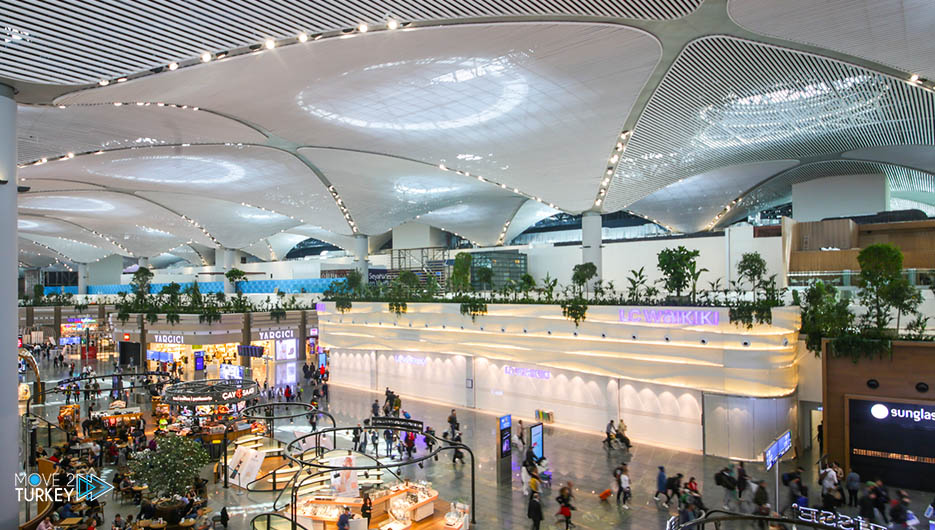 On Tuesday, the local authorities in Istanbul announced the resumption of transportation between Istanbul Airport and the city center, after stopping due to heavy snowfall since yesterday afternoon.
The company "Havaist" began operating bus trips immediately after the completion of the snow removal along the road between the airport and the city center.
Earlier in the day, the General Directorate of Civil Aviation of Turkey announced the start of flights at Istanbul International Airport through one runway.
The directorate stated in a statement that one of the runways was opened at 12:00 noon on Tuesday after being closed for several hours due to the heavy snow falling on the city.
And at dawn today, the Airports Operating Corporation in Turkey announced the postponement of all flights from Istanbul Airport until 13:00 on Tuesday.
Hüseyin Keskin, director general of the foundation, said in a tweet: "Due to the persistence of bad weather conditions, there will be no landing and take-off of aircraft on the runways of Istanbul Airport.
And the closure will continue until 13:00 on January 25."
It is noteworthy that the city of Istanbul has been witnessing a heavy snow wave for two days, which negatively affected traffic and airports.