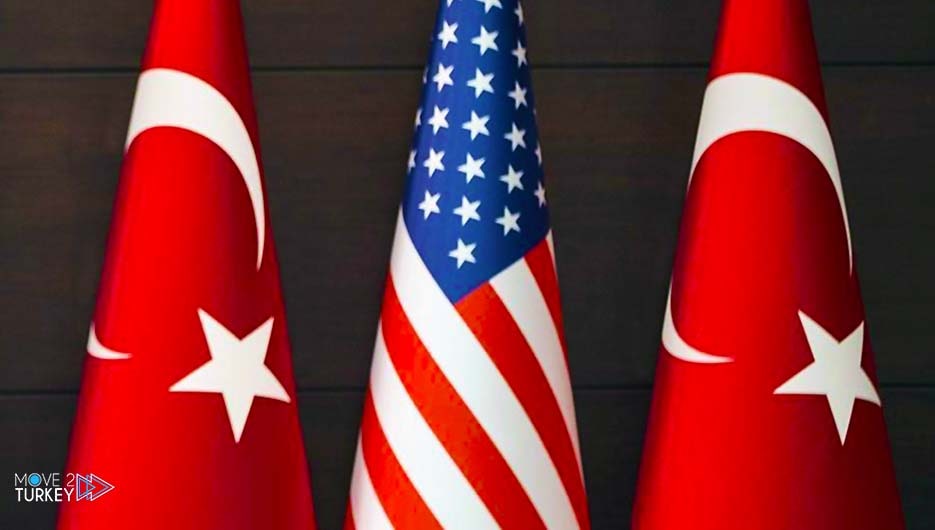 The dispute over Pompeo's visit to Istanbul is considered a negative message in Turkish-American relations, and Erdogan's team has taken a clear stand against Pompeo, confident of Trump's defeat.
According to several Turkish and international news agencies, US Secretary of State Mike Pompeo made the decision to travel to Turkey and meet with officials in Erdogan's government, which was met with a sharp reaction from Ankara.
Pompeo, who a few days earlier, despite his main duties, was involved in domestic politics and firmly declared that Trump would be president of the United States of America again, treating Turkey in a way the diplomatic apparatus had not anticipated.
Parallel to sending negative messages between the diplomatic services in the Erdogan and Trump administrations, Biden's team took the first steps to contact Ankara.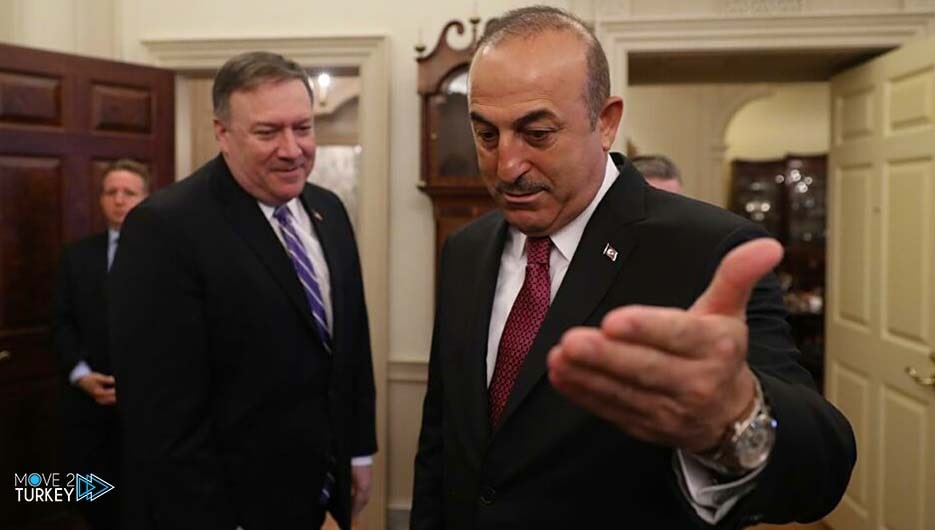 I won't come, you come …
The margins of Pompeo's decision to travel to Turkey once again demonstrate the fact that, as the US Secretary of State, he has special attitudes toward the Erdogan government.
It is said that even when Pompeo worked for the CIA, he had a negative attitude towards Turkey.
But his desire to travel to a NATO member state without meeting government officials seems strange and even offensive.
The story goes that Pompeo announced that he would travel to Istanbul to meet the bishop of the church, but he did not intend to meet with Turkish government officials.
Kubra Bar, a journalist close to the AKP, said Pompeo's arrogant behavior angered Ankara, according to information she got from a presidential official.
Pompeo, who had already said he would not meet with the government, sent a letter via an unofficial channel to his Turkish counterpart, Mevlüt Çavuşoğlu, to come to Istanbul for the meeting.
But Çavuşoğlu responded. I do not do that. Come to Ankara if you want to visit.
Instead of asking the Turkish Presidential Palace in Ankara to meet Erdogan through official channels and protocols, Pompeo informed via the same channel that he might also meet the president in Istanbul!
The latest message angered Turkey and informed Pompeo that the Turkish presidency is hesitant to meet. They also complained about why Pompeo traveled to Cyprus two weeks ago, but he did not visit Ankara.
Of course, the issue and the dispute is not only related to the place of meeting between these two cities, as in the meetings of Turkish officials with foreign diplomats, there is no prejudice and insistence on a special protocol on Ankara and Istanbul.
Several official meetings have already been held in Istanbul and even in Antalya.
What is important for Turkey is the response to the arrogant actions of the US Secretary of State. At the same time, it is important to note that Ankara has realized that it will have little to do with Pompeo and Trump.
Therefore, it should be said that the dispute over Pompeo's visit to Istanbul is a negative message in relations between Turkey and the United States, and Erdogan's team has taken a clear stand against Pompeo, confident of the defeat of Trump.
Biden's initial signals to Ankara
Turkish media reported that US President-elect Joe Biden's team has taken steps to hold initial contacts and talks with Ankara officials, and that Turkey is one of the countries included in Biden's initial contacts list.
5 days ago, initial messages were sent by Michael Carpenter. This is the same person who was Biden's vice president for foreign policy during the presidency of Obama and his first vice president Biden.
"We are not seeking to put Turkey in the corner and create problems for it through economic pressure and sanctions," a republican said in a report.
We do not agree with Macron's statements on Turkish sanctions. It is important for us that Turkey respects free market rules towards the United States and Europe and adheres to customs rules. As soon as Turkey realizes that it stands with us on one front, it will reconsider some of its behaviors.
It is now reported that the Biden team made initial contacts with the Turkish diplomatic apparatus, and it is clear that Joe Biden will not wait until Trump to get out of the white house to start working in the field of diplomacy.
Were Erdogan's soft words because of Biden?
Turkish President Recep Tayyip Erdogan congratulated, albeit late, US President-elect Joe Biden, and at the same time praised Donald Trump's efforts to strengthen the Turkish-American relations! At the same time. However, he spoke about issues that appear promising for some positive domestic measures.
Analysts close to the Turkish Justice and Development Party believe that Erdogan's declaration of his desire to move forward in three areas of political, legal and economic reform has nothing to do with the outside world.
On the other hand, critics believe that the issue is not just internal pressure, and that Erdogan seeks to paint a good picture after Biden.
Open files in the Turkish-American Relations
The wave of change arrived at the last minute of the Trump administration in Syria, as longtime ambassador and envoy James Jeffrey has resigned. as one of the main issues the Erdogan administration focused on was the Biden administration's foreign policy. What will happen to the Syrian issue?
Will Biden, like Donald Trump and Barack Obama, work with satellites for the PKK and Kurdish militias in northern Syria? So, this is one of the open issues between Ankara and Washington.
The second case is the issue of the S400 missile system and the Turkish-Russian relations, due to the failure to transfer the F-35 fighters to Turkey, and by the way, the Democratic faction in the US Congress played a prominent role in this paramilitary embargo.
The other major challenge between Turkey and the United States is Ankara's expectations of the US judiciary to deal with the leader of the failed 2016 coup, Fethullah Gülen, who resides in Pennsylvania.
But Biden, a Democrat who has always believed in the principle of separation of powers and preserving the independence of the judiciary, is unlikely to pressure Gülen, given that Donald Trump did not communicate with prosecutors and take action against Gülen.
The three cases mentioned are just some of the main differences between Turkey and the United States, as well as the status of Turkey's actions in the eastern Mediterranean, Turkey's approach to Cyprus and Greece, and Turkey's relations with NATO.
Other issues will also be examined between the Erdogan and Biden administrations, as it is unlikely to see a slump in Turkish-American relations.