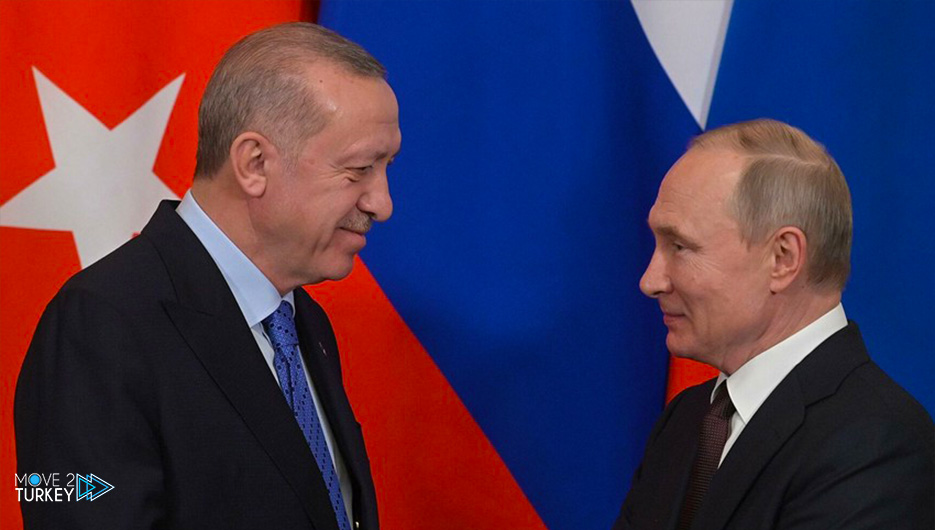 Russian President Vladimir Putin said his meeting with Turkish President Recep Tayyip Erdogan was very useful and comprehensive.
After meeting in Sochi, Putin had a brief chat with Erdogan while saying goodbye in front of the presidential residence.
He explained that about 30 people working with him had contracted the disease due to the new type of coronavirus.
Putin indicated that they, including the person who works 24 hours a day, had contracted the virus because they had received the third dose of a delayed vaccine.
Despite this, Putin said nothing happened to him and that his antibodies were very high.
When President Erdogan asked "how many antibodies", Putin said it was 15 or 16, but he didn't remember exactly.
After Erdogan said that this amount is very low and that the number of antibodies he has is more than 1,000.
Putin reiterated that these numbers were different due to the difference in antibody counts and that he had high antibody counts.
After Putin recommended Erdogan to receive the third vaccine, the Russian "Sputnik" vaccine, Erdogan said: "I bought it in the name of BioNTech." Then Putin suggested that he end Sputnik's work next time.
"Thank you for the visit, the meeting was very useful and comprehensive, and we will be in touch," Putin said while shaking hands with Erdogan.