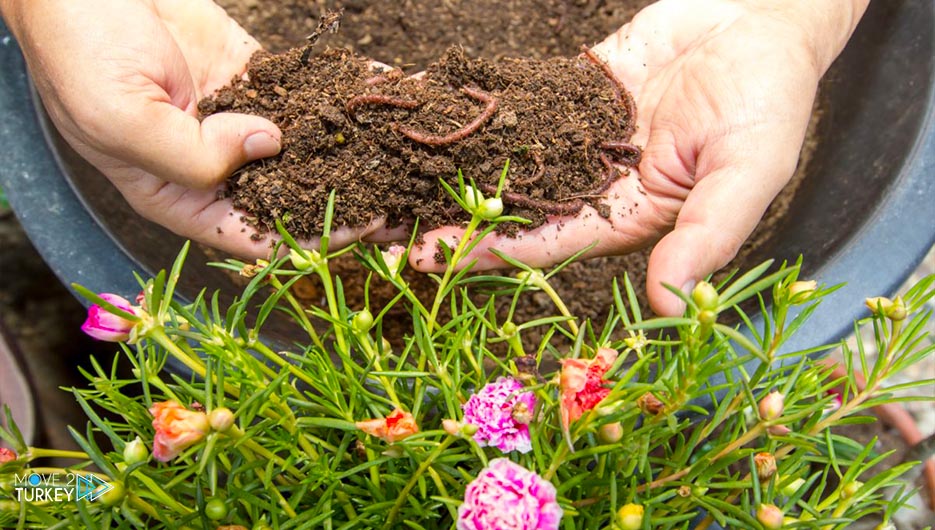 Kübra Gürler is an agricultural engineer who lives in the Reyhanlı district of Hatay. She produces compost in the basement of her home. She buys 12 tons of produce a year, and Güler's goal is to export.
Also, the agronomist Kübra Gürler who started producing organic fertilizers 1.5 years ago, which she dreamed of during her university years.
She has converted the basement of her 140-square-meter home in the Reyhanli district of Hatay into a production centre.
Kübra Gürler increases the number of worms from 300,000 to nearly one million and receives 12 tons of manure annually, and also sends the fertilizer it produces to other provinces.
Explaining that she started producing vermicompost in her basement as soon as she graduated, Gürler improved his business in as short as 1.5 years.
Gürler started fertilizer production with 300,000 worms in the first place, and has now reached nearly a million worms.
Noting that they feed their worms by mixing animal waste with fruits and vegetables.
Gürler sends the fertilizer he gets to producers in Şanlıurfa, especially in Hatay.
"My job is tough but fun"
Saying she treats worms like children, Gürler's biggest goal is to send her product abroad.
"We feed our worms periodically and take care of them like children. I prepare delicious food for my worms by mixing animal excrement with different residues such as vegetables and fruits.
It produced nearly a ton of vermicompost per month, and sent it to the neighboring provinces of Bassem and Hatay to make about 2000 liras.
My job is difficult, but "I do it with pleasure. My goal as a big producer is to send worm fertilizer abroad, so I want to increase the number and production of worms."