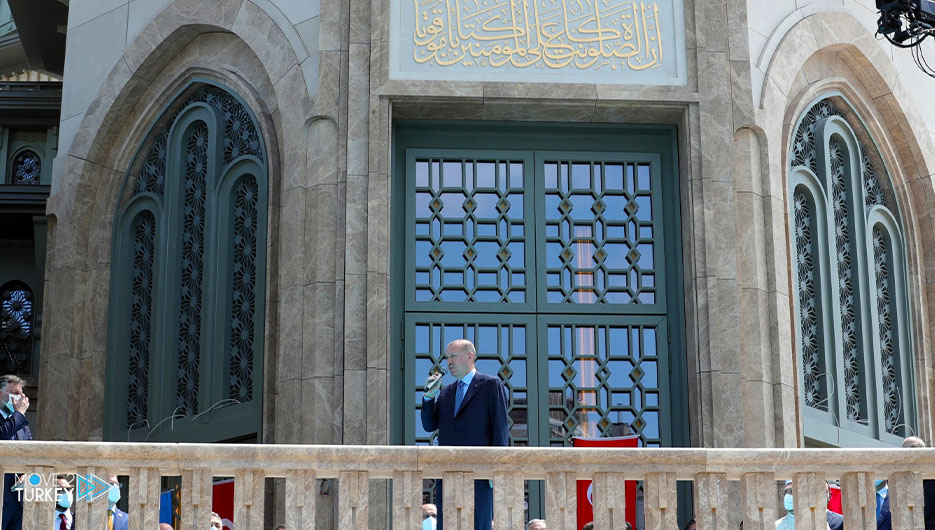 Turkish President Recep Tayyip Erdogan on Monday inaugurated a mosque in a military unit during his visit to the western state of Kutahya.
President Erdoğan inaugurated the "Al-Zafar" (Victory) Mosque at the Air Force Training Center in Kutahya.
In a speech during the opening ceremony, Erdogan offered condolences to the founder of the republic, Mustafa Kemal Ataturk, and the martyrs of the homeland.
Erdogan pointed out that the states of Kütahya and Afyonkarahisar were two episodes of the great victory against the invading powers a century ago.
The Turkish president was accompanied at the opening of the mosque by a number of officials, including his deputy Fuat Oktay and Defense Minister Hulusi Akar.
On Tuesday, Turkey celebrates the anniversary of the victory over the Allied forces and the invading Greek forces on August 30, 1922, which is a national holiday in the Turkish Republic and the Turkish Republic of Northern Cyprus.