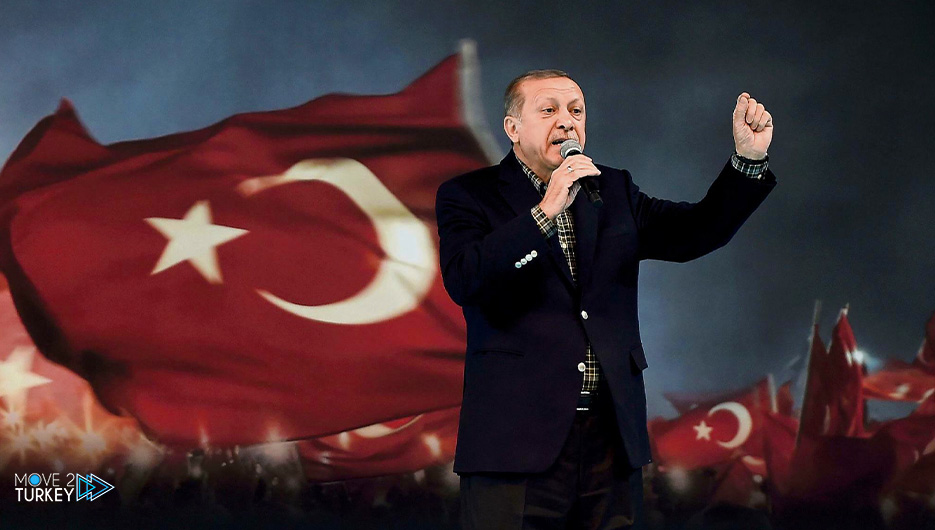 Turkish President Recep Tayyip Erdogan congratulated the Turkish people and the Turkish Cypriots on the centenary of the "Victory Day" against the Allied and invading Greek forces on August 30, 1922.
In a message he published on the occasion of Victory Day, Erdogan stressed that August 30 is "the clearest evidence of what the Turkish nation can achieve and abandon when forced to choose between captivity and freedom."
"We are proud of reaching the centenary of the great victory, and I congratulate our people and brothers in the Turkish Republic of Northern Cyprus and all our compatriots around the world on Victory Day," he said.
Erdogan noted that the history of the Turkish people was "full of glorious victories and concluded their struggle for liberation despite all kinds of want and impossibilities with an indisputable victory on August 30, 1922."
He added, "The events that occurred on the night of July 15 (the failed coup attempt) showed once again that the steadfast will of the great offensive (during the war of independence) is still alive in our hearts. Turkey is confidently moving towards building its bright and prosperous future with the strength that it derives from its past."
He also stressed that Turkey had successfully managed the coronavirus epidemic that shook all humanity and had taken steps that turned the global economic crisis into an opportunity.
He pointed out that his country "occupies the place it deserves in the new world order with its increased production capacity, the breaking of exports to record numbers every month, the projects implemented in the defense industries, and the responsibilities it has assumed in solving regional problems."
Erdogan with gratitude recalled the founder of the republic and the leader of the "great offensive" in the war of independence, Mustafa Kemal Ataturk and his comrades in arms, and called for mercy for the martyrs and thanks for the participants in it.
Victory Day, which falls on August 30 of each year, is a national holiday in Turkey and the Turkish Republic of Northern Cyprus.
On this occasion, various activities and events are held in all states, embassies and Turkish diplomatic missions abroad.