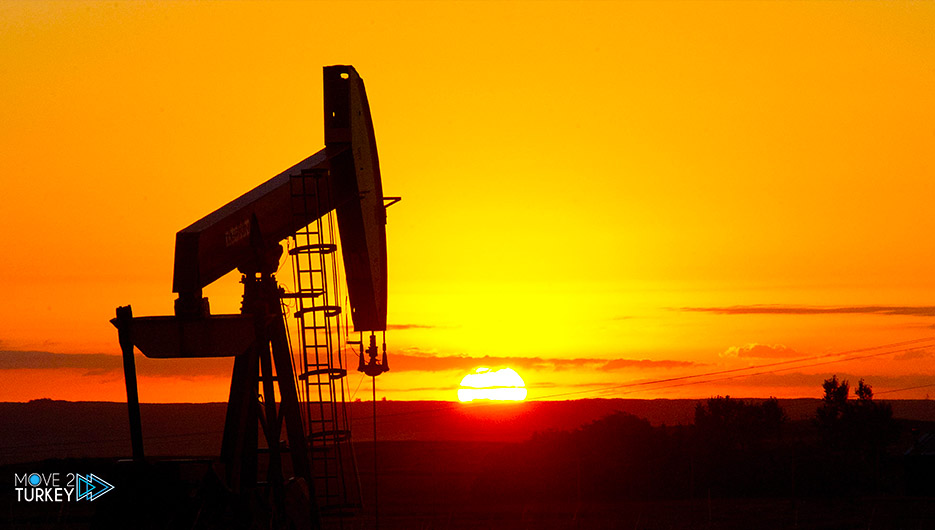 Global crude oil prices fell sharply in overnight trading on Tuesday, amid escalating fears of the new "Omicron" virus from the Corona virus.
The decline accelerated to its lowest level since last April, after a statement was made by the president of the "Moderna" pharmaceutical company, Stephan Bancel.
The current vaccines against Corona will be less effective against the "Omicron" strain.
The British newspaper, "Financial Times", quoted Bancel, "I think, there is no vaccine in which the effectiveness is at the same level that we had with the Delta virus."
By 16:25 (GMT), the benchmark Brent crude contracts for February delivery tumbled $5.38, or 7.35 percent, to $67.84 a barrel.
US West Texas Intermediate crude contracts for January delivery fell $5.15, or 7.36 percent, to $64.8 per barrel.
European officials were quick to reassure about the effectiveness of the available vaccines, but they did not succeed in calming the markets.
And on Tuesday evening, at a session of the European Parliament in Brussels, the Executive Director of the European Medicines Agency, Emer Kok, said that "current vaccines are still effective in providing protection."
While the head of the European Center for Disease Control and Prevention Andrea Ammon said, "The cases of the new virus that have been detected in 10 EU countries so far are mild.
There are even asymptomatic cases, although in younger age groups."
On Friday, oil prices fell more than 10% in the steepest daily loss since April 2020.
And this is after the announcement of the first infections with the "Omicron" virus, but she recovered slightly on Monday.