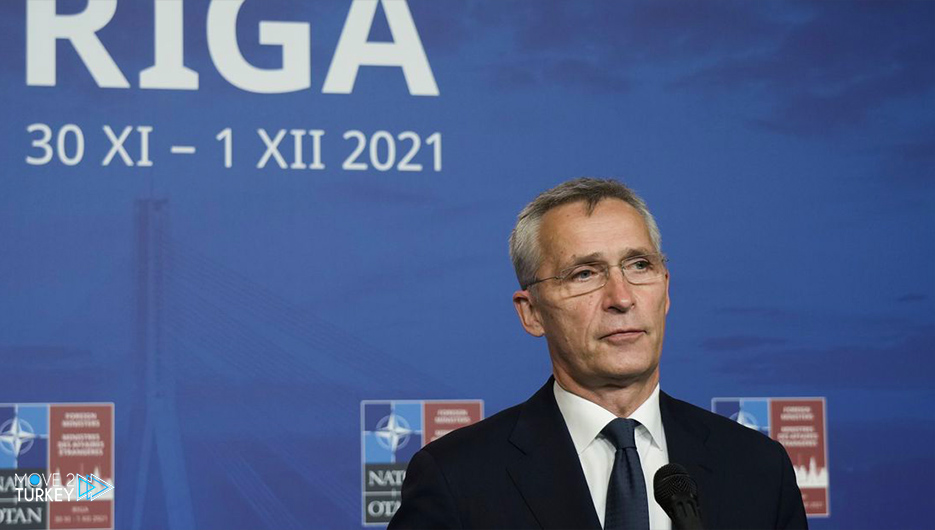 NATO Secretary General Jens Stoltenberg on Tuesday warned Russia that it would "pay a heavy price" for any military aggression against Ukraine.
Stoltenberg held a press conference at the end of the first day of the NATO Foreign Ministers' meeting, in the Latvian capital, Riga.
He explained that the session dealt with the Russian military action on the Ukrainian border.
"There is no certainty about Russia's intentions, their intentions may change, and it does not matter what the possibility of an attack is, we have to be prepared for the worst," Stoltenberg said.
He stated that Russia had used force against countries such as Georgia and Ukraine before, and could do so again.
He added: "NATO is united to deter any aggression from Russia. We call on Russia to be transparent and de-escalate."
"Any aggressive stance against Ukraine will have a heavy price and serious economic and political consequences," he added.
He noted that Moscow underestimated the sanctions imposed by NATO countries after Russia's illegal annexation of Crimea in 2014.
He continued, "There are similar measures and possible options that we are studying, but I do not want to go into details."
And Stoltenberg indicated that they are closely following developments on the Ukrainian border.
They also exchange intelligence information on the one hand, and provide political, military and economic support to Ukraine on the other.
He considered strengthening Ukraine's armed forces as a way to help it defend itself, adding, "We support Ukraine's right to defend itself."
Relations between Kiev and Moscow have been experiencing escalating tension for nearly 7 years due to Russia's illegal annexation of the Ukrainian Crimea and its support for separatists loyal to it in the "Donbass".