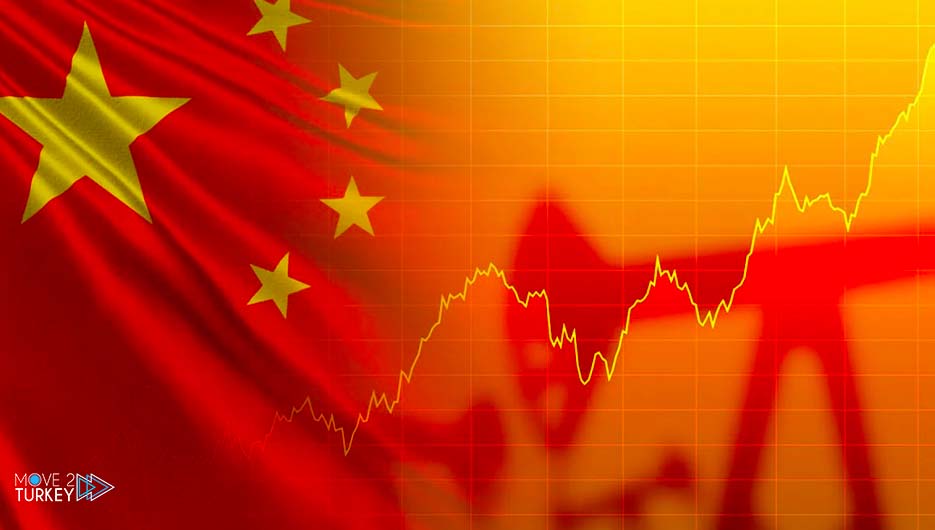 Crude oil prices rose in early trading, Monday, on the impact of China's announcement of a stimulus package to stimulate the sluggish economy and with the continuation of the "OPEC +" coalition cuts.
On Sunday, the Chinese Ministry of Finance announced that the stamp duty on stock transactions will be cut in half, starting from Monday, to stimulate the capital market and enhance investor confidence.
By 08:00 GMT, Brent crude futures prices for November delivery rose 0.4 percent, or 34 cents, to $84.28 a barrel.
In the same direction, the prices of US West Texas Intermediate crude futures for October delivery increased by 0.6 percent, or 47 cents, to $80.30 a barrel.
China is the second largest consumer of crude oil in the world after the United States with a daily average of 14 million barrels and the largest importer of it by 10 million barrels per day.
These increases also come in conjunction with the continuation of mandatory oil production cuts by the "OPEC +" coalition, in addition to a voluntary cut from Saudi Arabia by one million barrels per day, which extends until the end of next September.
And last June, Saudi Arabia announced the implementation of a voluntary reduction in oil production by one million barrels per day, which began to be implemented in early July until the end of next month.