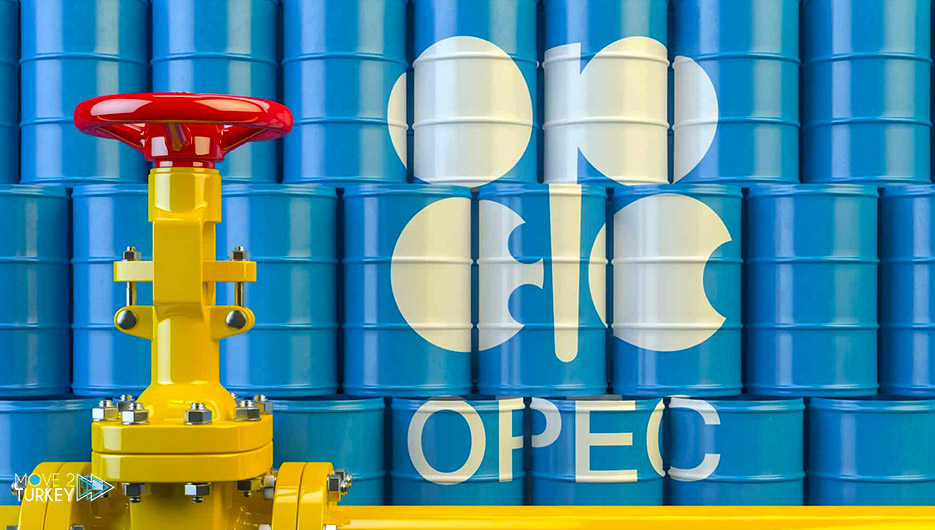 Crude oil prices fell on Tuesday morning's trading, a day after the "OPEC" alliance announced a slight production cut in October.
And on Monday, the coalition said, after a hypothetical meeting of the ministerial committee to monitor production cuts, that it had been decided to reduce the production of all members (23 members) by 100,000 barrels per day in October.
By the time (08:43 GMT), the prices of the global benchmark Brent crude futures contract for November delivery fell by 1.44 percent, or $1.32, to $94.41 a barrel.
While the prices of US West Texas Intermediate crude futures for October delivery rose by 1.34 percent, or $1.19, to $88.08 a barrel.
This comes as crude oil prices are witnessing sharp fluctuations at a time when fears of a recession in the US economy and a slowdown in the Chinese economy have increased.
The ministerial meeting of members pointed out the negative impact of fluctuations and low liquidity on the current oil market and the need to support market stability and its efficient functioning.