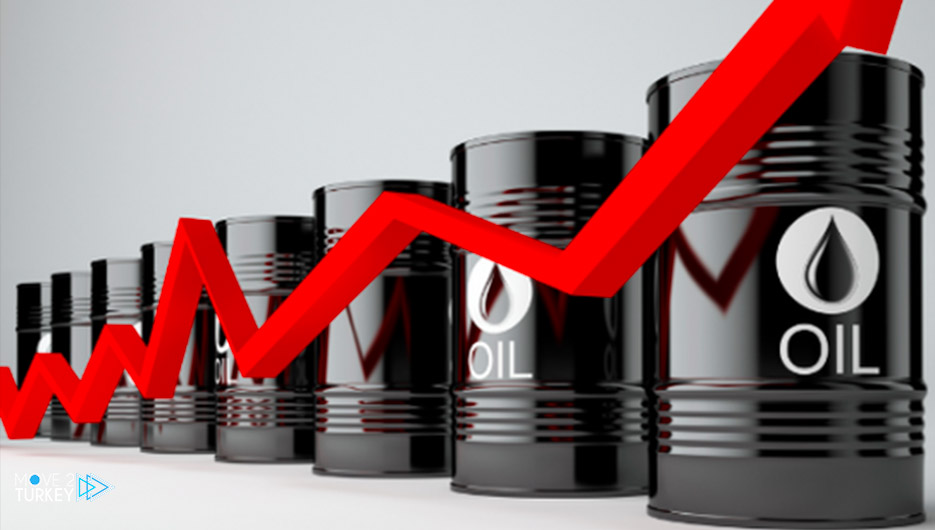 Crude oil prices rose in early trading on Tuesday, above $78 a barrel of Brent for reasons linked to the stability of global demand for crude, despite concerns arising from the outbreak of the "Omicron" mutator.
The price improvement also comes in anticipation of the "OPEC" meeting to be held on January 4, amid expectations that plans to ease current production restrictions will remain unchanged.
By 07:24 (GMT), the price of Brent crude futures for March delivery rose 0.10 percent, or 7 cents, to $78.29 a barrel.
US West Texas Intermediate crude futures for February delivery also rose 0.15 percent, or 11 cents, to $75.69 a barrel.
Global infections with the Coronavirus are increasing, amid tightening procedures at international borders and crossings, and some countries reducing the number of people in gatherings as part of efforts to contain the virus.
And on Sunday, international airlines canceled or postponed thousands of flights scheduled for Friday and Saturday.
This is due to increased restrictions imposed by states to prevent the outbreak of "Omicron", and other reasons associated with bad weather in the western United States.
And FlightAware, a navigational website that tracks civil and commercial flights around the world, reported that another 8,000 flights were postponed around the world.
This is due to the increasing restrictions by countries to prevent the spread of the "Omicron" virus.