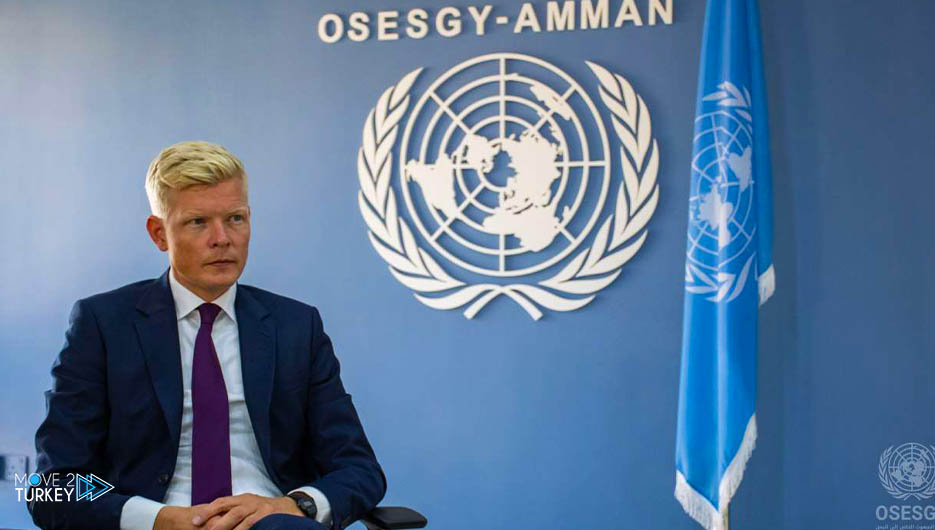 UN Special Envoy for Yemen Hans Grundberg said on Tuesday that "violations" of international humanitarian law and human rights laws in Yemen cannot continue without accountability.
He added, in a statement, that "the major military escalation in Yemen undermines the chances of reaching a sustainable political settlement to end the conflict in Yemen."
Grundberg considered that "the escalation in recent weeks is among the worst that Yemen has witnessed in years, which has increased the risk to civilians' lives."
And he added, "The airstrikes (by the coalition forces) on Sanaa have caused civilian casualties, as well as damage to civilian infrastructure and residential areas."
He continued, "The continued assault on Marib (by the Houthis) and the continuous missile attacks on the governorate (center) caused civilian casualties.
As well as damage to civil facilities and the displacement of large numbers of residents.
He expressed "concern about the continued attacks (by the Houthis) against Saudi Arabia, which have also caused civilian casualties and damaged civilian infrastructure."
He stressed that "any targeting of civilians and civilian facilities, as well as indiscriminate strikes by any of the actors, is a flagrant violation of international humanitarian law and must be stopped immediately."
Grundberg called on "all parties to preserve the civilian nature of public infrastructure," expressing "disappointment at the impact of the escalation on the already deteriorating humanitarian situation."
"The year 2021 is ending horribly for Yemenis, as millions of them suffer poverty, hunger, and severe restrictions on their freedom of movement," he said.
He stressed that he is "ready to work with the parties to find immediate solutions to reduce the escalation and deal with urgent humanitarian needs.
It also allows for a political process aimed at reaching a comprehensive and sustainable end to the conflict in Yemen."
The UN envoy urged "the warring parties to interact positively with the efforts of the United Nations in this regard."
There was no immediate comment from the Arab coalition or the Houthis on what was reported by the UN envoy.
Since last February, the Houthis have doubled their attacks in Marib to control it, as it is the most important stronghold of the government and the headquarters of the Ministry of Defense.
In addition to its enjoyment of oil and gas wealth and the Marib gas station, which before the war supplied most of the governorates with electric current.
For nearly 7 years, Yemen has been witnessing a continuous war between forces loyal to the government backed by an Arab military coalition led by neighboring Saudi Arabia.
In addition to the Iranian-backed Houthis, who have controlled several governorates, including the capital, Sanaa, since September 2014.