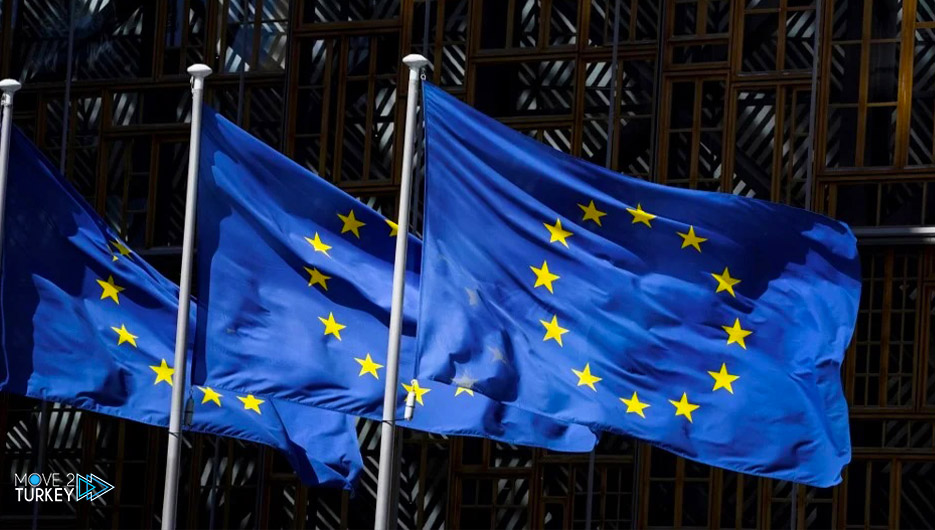 New sanctions imposed by the European Union on Russia came into effect, covering various areas such as finance, energy, transportation and freezing the assets of VIPs.
The new list of sanctions drawn up by the European Union over Russia's attack on Ukraine has been published in the Union's Official Gazette, and has thus entered into force.
Russian President Vladimir Putin and Foreign Minister Sergei Lavrov topped the list of new sanctions.
Also included were members of the Russian National Security Council and members of the State Duma who agreed to the cooperation agreement with the breakaway regions of eastern Ukraine, where their assets were frozen.
Sanctions were also imposed on a total of 64 important Russian institutions, including public institutions such as the Russian Presidency.
As well as the Ministry of Defense, and companies operating in the sectors of transportation, energy, aviation and finance.
A ban was imposed on EU banks to accept deposits of more than 100,000 euros from Russian citizens.
The sanctions included a ban on sending goods, services and technology needed for oil refineries to Russia.
Prohibiting the sale of spare parts and equipment to Russian airlines, and preventing debt financing of Russian state institutions.
At dawn on Thursday, Russia launched a military operation in Ukraine, which was followed by angry reactions from several countries and calls for tougher sanctions against Moscow.