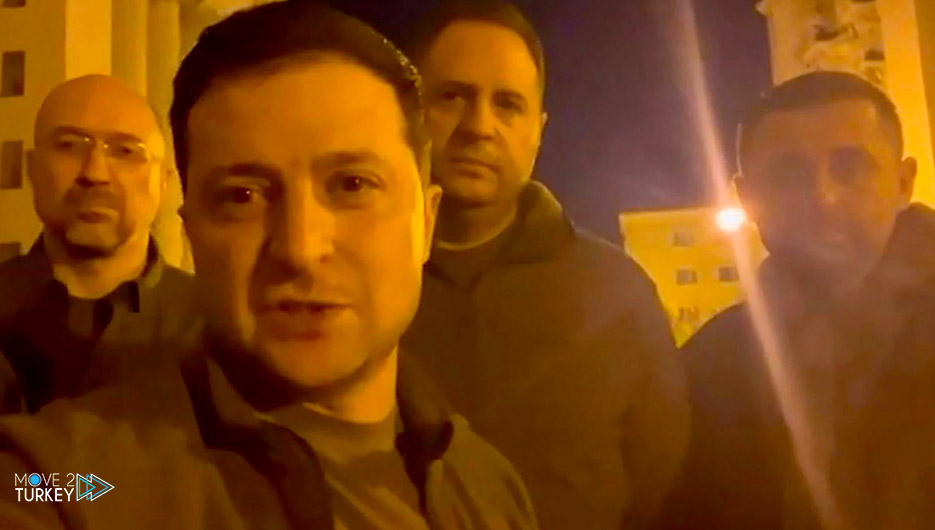 Ukrainian President Volodymyr Zelensky called on the European Union for greater support in the face of Russian military intervention.
This came in a telephone conversation with European Council President Charles Michel, according to a tweet by the Ukrainian president on Twitter on Saturday.
"This is a crucial moment to immediately conclude the long negotiations and decide on Ukraine's membership in the European Union," Zelensky said.
He added that he and Michel discussed the issue of more effective support for his country and the heroic struggle of Ukrainians for their future.
At dawn on Thursday, Russia launched a military operation in Ukraine, which was followed by angry reactions from several countries and calls for tougher sanctions against Moscow.