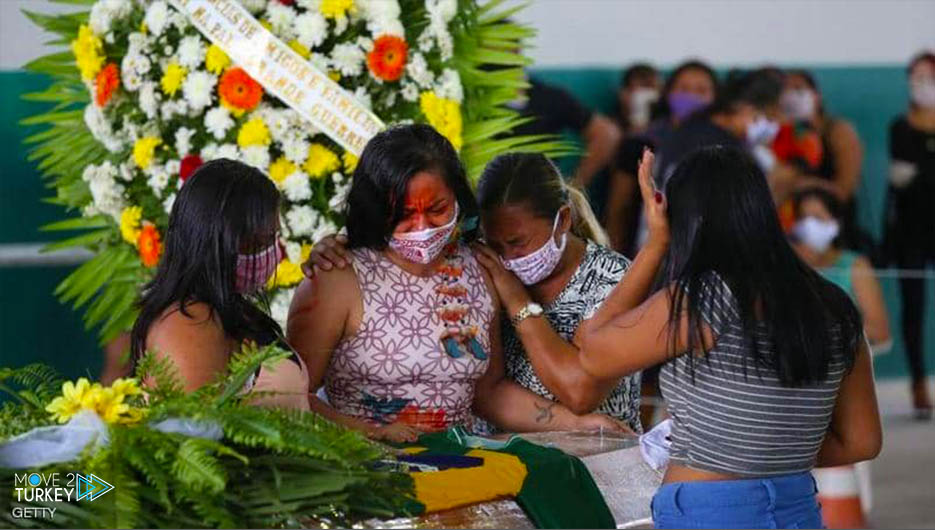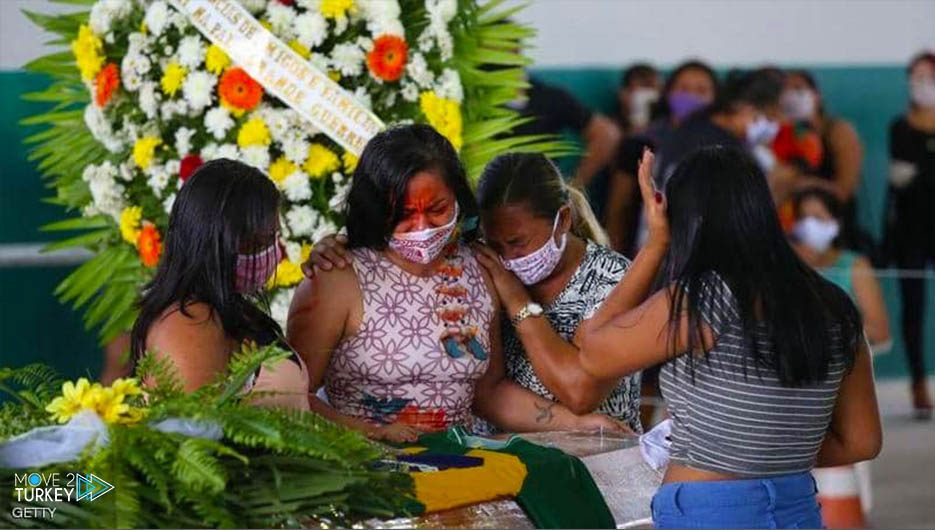 In the past 24 hours, Brazil recorded 3,650 new deaths from the emerging coronavirus (Covid-19).
In addition to more than 73,000 injuries, this came according to a statement issued by the Brazilian Ministry of Health on Thursday evening.
The statement indicated that, within 24 hours 3,650 deaths were recorded as a result of infection with the virus, which brought the total number to 365,444 cases.
He also indicated that 73,174 new cases of Coronavirus were recorded, bringing the total number of infections to 13 Million and 746 thousand and 681 cases.
As for the number of people recovered, it rose to 12 million, 236 thousand and 295 recovered, according to the same statement.
In recent weeks, Brazil has witnessed sharp and unprecedented increases in new infections with the Coronavirus, as well as record increases in the death index.
Brazil is the second largest death toll from the virus in the world, after the United States of America.
And it was classified as the third country in terms of injuries, after the United States of America and India.
However, the health authorities confirm that the official statistics may differ significantly from the real numbers, because the tests did not include all the injured.
As of Friday dawn, the virus had infected more than 139 million and 641 thousand people in the world, of whom more than two million and 998 thousand had died.
While more than 118 million and 698 thousand have recovered, according to the "worldometers" website.