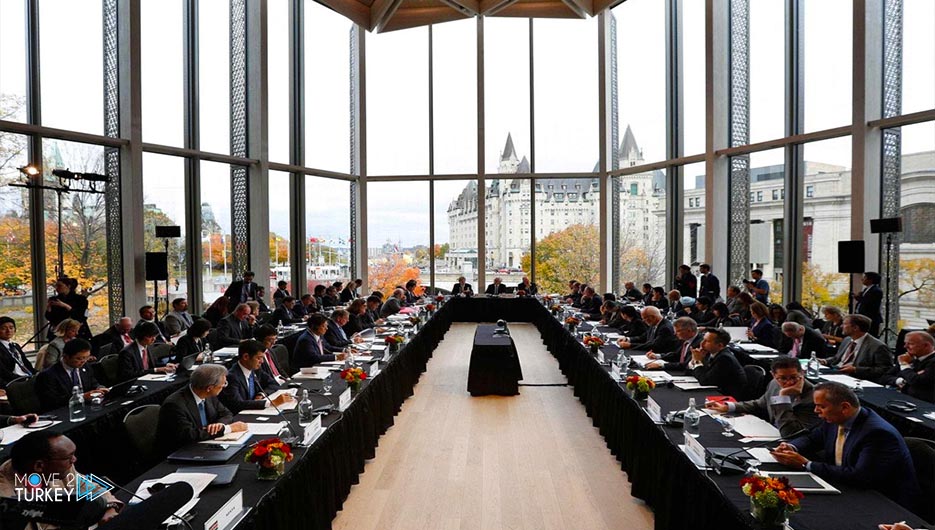 Minister Muş, who attended the G20 Trade and Investment Ministers' meeting in Italy, said that Turkey emphasized orderly trade.
He also stated that the WTO can be reformed in a just manner.
Commerce Minister Mehmet Muş made assessments after the G20 Trade and Investment Ministers' meeting hosted by the Italian G20 President in Sorrento.
He explained that they met for the first time after the epidemic with the ministers of the Group of Twenty countries, which represents 75 percent of the world's gross national product.
"Here, we discussed the effects of the pandemic, investments, trade, the environment, health issues, WTO reform, and trade facilitation, and a ministerial statement was accepted on these matters," Mosch said.
Recalling that Indonesia will take over the G20 presidency in the new year, Muş said, "We will continue to emphasize the focus we have placed here during Indonesia's presidency.
And I hope the G20 countries will be at the point of post-pandemic trade facilitation and completion.
This process is fast, and I think both the decisions they will make here, and the will they will show towards the problem will be important."
Minister Muş said WTO reform ranks first among the topics discussed:
"If reform cannot be achieved here, if a common point is not worked out here, this time the countries begin to apply different rules on their own.
This causes the issue to become more complex and of course, this has been discussed here, there is one issue that everyone agrees on the World Trade Organization.
The WTO is reformed, but questions arise about where and how, I believe the WTO will be fairly reformed if discussions intensify.
If it is kept on the agenda and especially if the economically larger countries put in a more serious will."
The outcome will change depending on the will and determination of the countries you mentioned.
Here as Turkey, we have emphasized orderly trade.
Here we emphasized balanced trade and expressed our support for the steps to be taken in this regard.