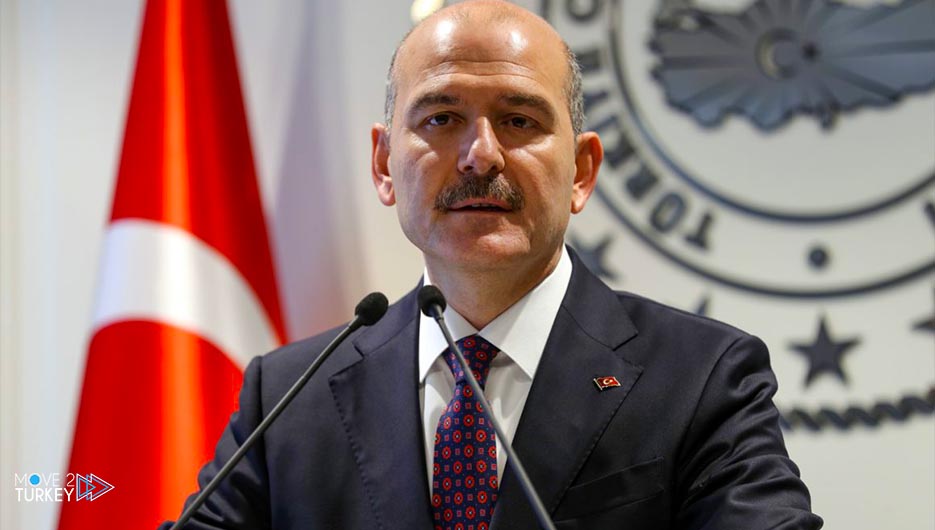 Turkish Interior Minister Süleyman Soylu discussed with the European Union Commissioner for Internal Affairs Ylva Johansson and her accompanying delegation several issues, including immigration and security.
The first meeting of the high-level dialogue between Turkey and the European Union on migration and security was held in the Turkish capital, Ankara, headed by Soylu and Johansson, according to a tweet by the ministry.
In a tweet about the meeting, Soylu said that during the meeting they held useful and constructive consultations on terrorism and security issues.
In addition to immigration management, drug control, human trafficking, smuggling, and organized crime, along with current issues.
"I would like to thank them for their sincere approach to the global and regional issues we discussed, and I hope that our coordination and cooperation will increase in the future," Soylu said.
The meeting was also attended by Turkish Deputy Ministers, Mohtar Ince and Ismail Çekele, and Turkish Deputy Foreign Minister Faruk Kaymakci.
The head of the European Union delegation to Turkey, Ambassador Nicholas Mayer-Landrut, and other officials.
For her part, Johansson said that Turkey hosts the largest number of refugees in the world.
In a series of tweets after the meeting, she said: "In today's meeting, we discussed the challenges arising from the situation in Afghanistan, and the worrisome challenges that can only be resolved by working together."
It indicated that 90 percent of irregular migrants coming to the union were exploited by migrant smugglers.
She added that most smuggling networks are also involved in drug and weapons smuggling.
"The European Union and Turkey will increase their cooperation to break these networks," she added.
She concluded by saying: "Technical talks (between Ankara and the Union) will start after my visit to Ankara."