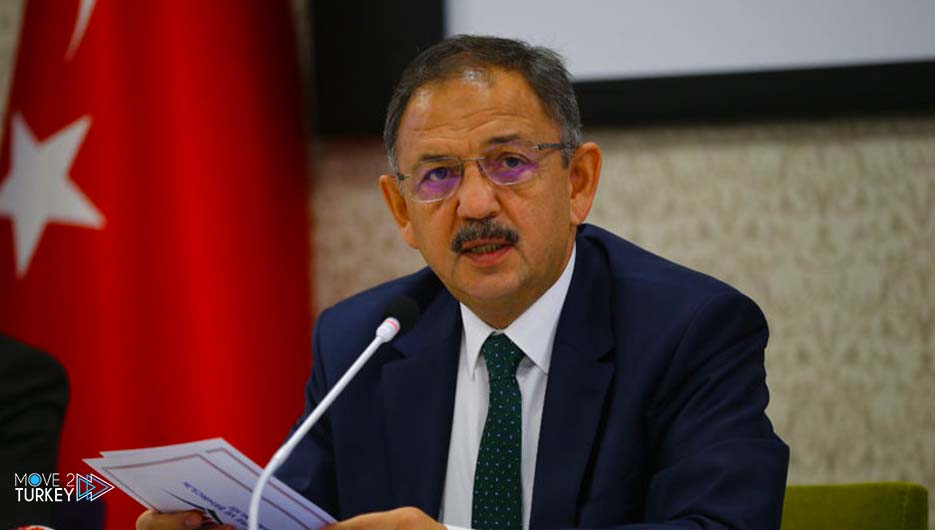 Turkish Minister of Environment, Urban Planning and Climate Change Mehmet özhaseki confirmed that they will closely follow all smart city projects that will shape the future and make the world more livable.
This came, according to a statement by the Ministry of Environment, Urban Planning and Climate Change, after özhaseki's participation, Saturday, in the "Saudi Future Cities Summit " program in the capital, Riyadh.
The statement indicated that the Turkish minister visited a presentation of "The Line" city, which is one of the most important parts of the NEOM project.
In coordination with the Ankara Embassy in Riyadh, Minister özhaseki met with Turkish businessmen in Saudi Arabia.
According to the NEOM project site, the city of "The Line" is 200 meters wide, 170 km long, and 500 meters above sea level. It will embrace 9 million people within a city that will be built on an area of only 34 square kilometers. It will be devoid of streets and cars and therefore carbon-free, as the entire city will be powered by 100 percent renewable energy.
The fourth Saudi Future Cities Summit 2023 was held on September 6 and 7 in the capital, Riyadh.